Sasha's Story

HOME SWEET HOME!!!




Don't forget to sign the Guest Book on the 
Home page
.  
We are saving the entries for our children's baby books.



Our journey started at 12 am on March 21st in Almaty when Sasha decided to get up and was not going back to bed after seeing the suitcases all packed and ready .... so .... we stayed up watched the news and some videos and waited for Andreas to pick us up at 1:40 am for our 4:10 am flight.  Andreas was prompt and got everything loaded and we were off to the VIP check-in for the flight.  For some reason today VIP was hopping ... normally there are only a few families but today for some reason it was packed and took a long time to get checked in.  We were booked in bulkhead with a sleeper but were bumped for some reason ... it worked out fine though because the agent gave us two seats on the two side so I would have room for Sasha to stretch out and hopefully sleep.  After check-in it was off to Passport Control and Customs which both went fine and then to wait to board the plane.  Once we boarded we settled in and after taking in the sights and making new friends Sasha was fast asleep but only for 3 hours of the 6 hour flight.  Once up he was raring to go and just wanted to talk so you can guess we spent a lot of time standing in the galley and as always made new friends.  We finally arrived and after a crying landing ... Sasha's ear was hurting ... we got our stuff together and were off to say bye to all our travel mates and on to find our flight to Dallas.  

We had about 4 hours and spent lots of time running around the airport and the flight lounge ... I was detetmined that he was not to take a nap so he might sleep on the plane the hard part was that we were not boarding the plane until 2:45 pm his time and he takes a nap at 1 pm so you can only imagine how cranky he was and everyone knew it.  Finally we boarded ... we were in seat 4A ... last seat in first class on the single side and close to the galley in case there were any melt downs.  Well in true Sasha style he was asleep before take-off and slept for three and a half hours ... was up for one and half hours and then slept again for five hours and up the final hour of the flight.  Overall very easy travel with this little one ... to make it even easier the flight attendants were fabulous and very very helpful.  Looking at Baby Sasha sleeping and the fight counter of 11 hours and 15 minutes I broke into tears that we were finally on our way home ... which lead to the flight attendant making sure I was okay and asking all about out story ... which then spread thoughout the plane.  The flight attendants helped with all our food, carried him around the plane introducing him to everyone, gave him AA wings (the ones they no longer make), gave us a bottle of champagne, and gave Sasha a signed flight map of our journey.  I could not have asked for a better and easier long flight home.  

Once we arrived, it was off to customs and time to make Sasha a US Citizen ... which occured at 2:50 pm in Dallas, Texas.  Then off to get our luggage and to see Tim who was anxiously waiting our arrival.  Sasha was so happy to see Tim and did not even mind the carseat.  Sasha was a really trouper through our 27 hour journey door to door and was as glad as I was to be home.  So we got Sasha settled, played with puppies and then I went to get the little ones at daycare.  I was greeted with lots of hugs and kisses and some surprised looks ... it was great to see them finally.  

Next came the introduction which went very well and everyone seems to be adjusting fine ... for this finally we have the pictures to prove it ... enjoy ... we will keep posting updated pictures and letting you know how everyone is doing.

Thanks for following our journey and all your kind words, support and prayers.  It has meant the world to us.  

We love you all!!!!  

Tim, Michelle, Sergei, Nikolai, Alexandra, and Sasha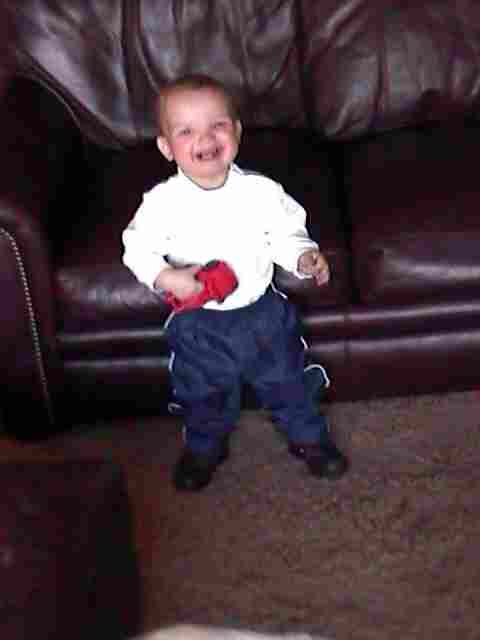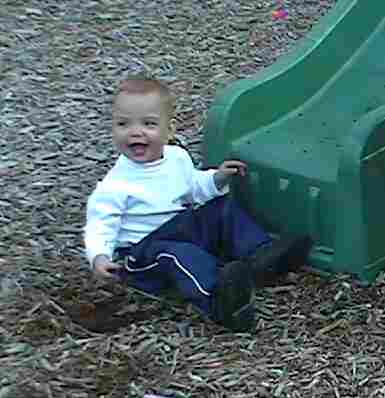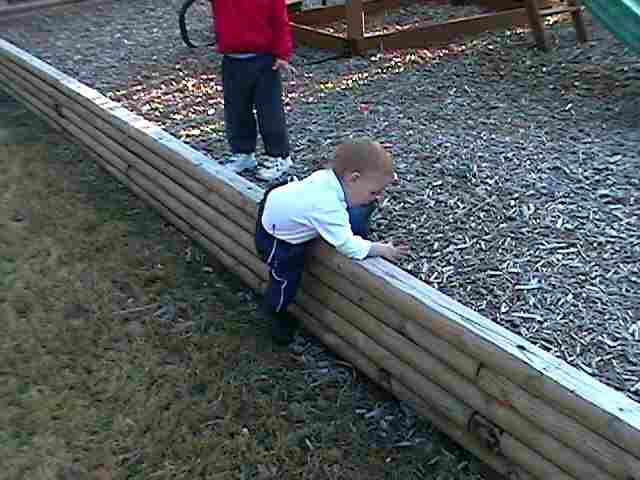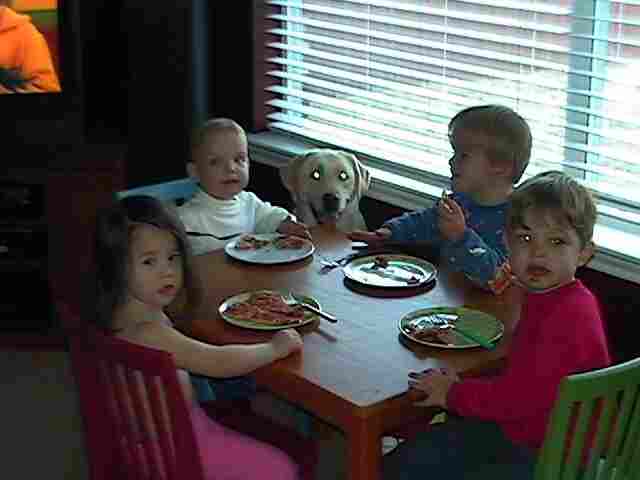 Our first dinner together ... Pizza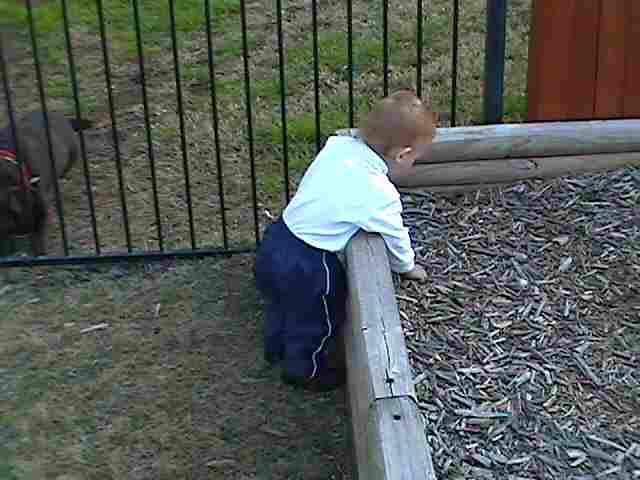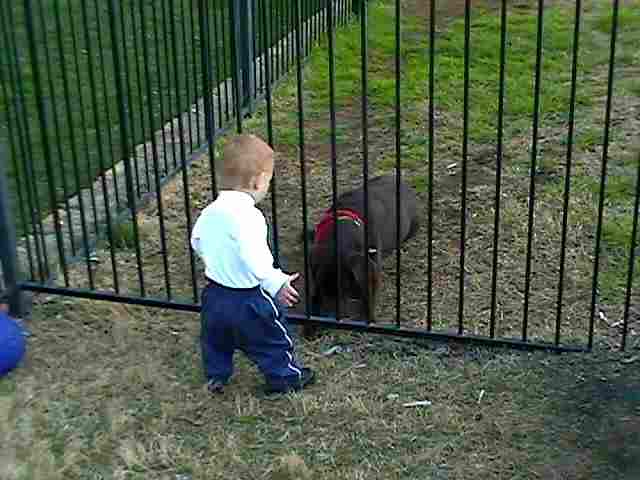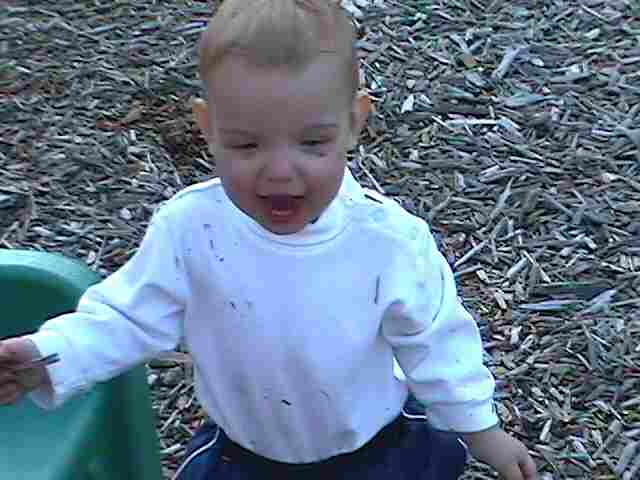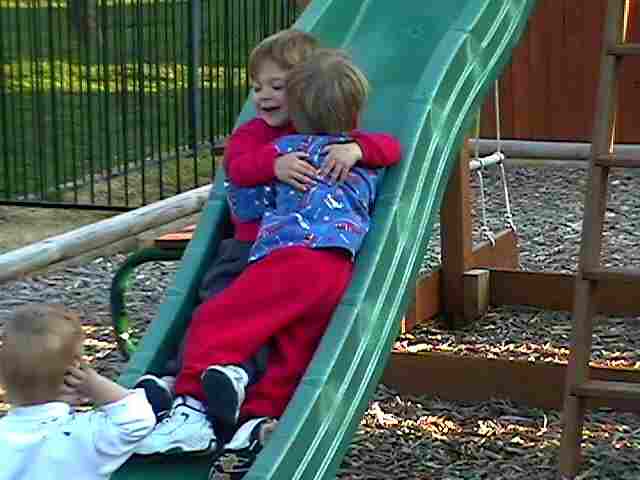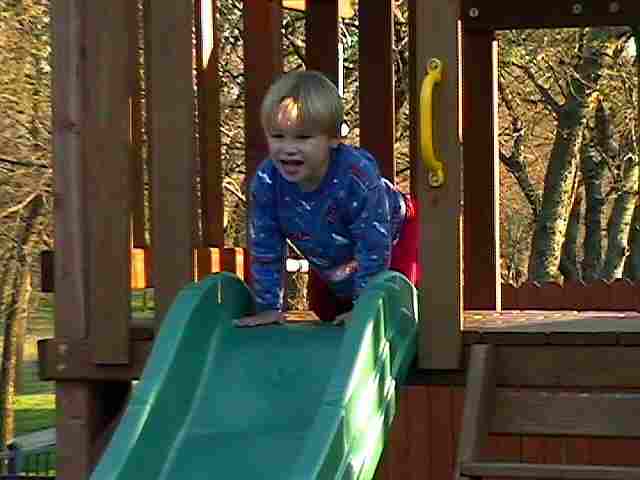 March 22, 2003 ... Pics Continued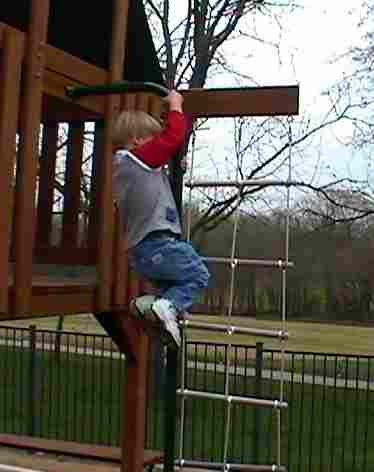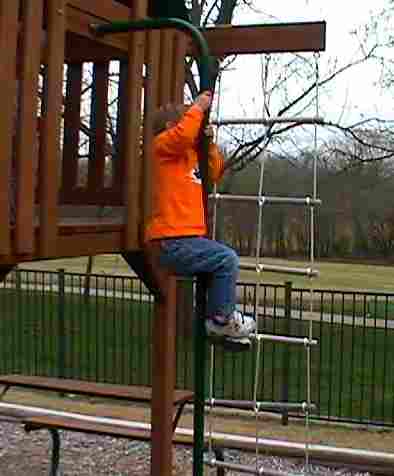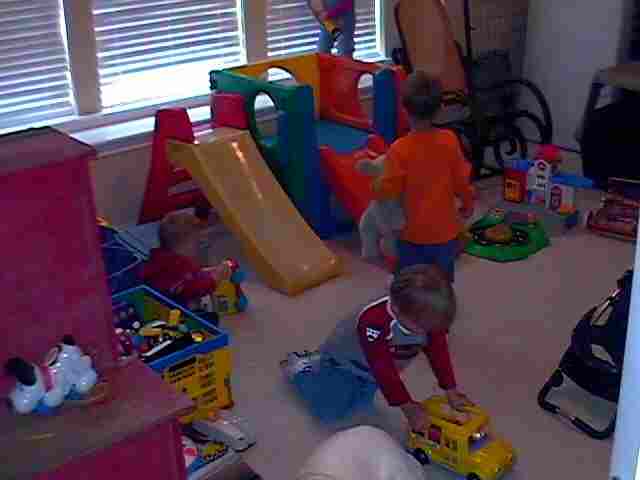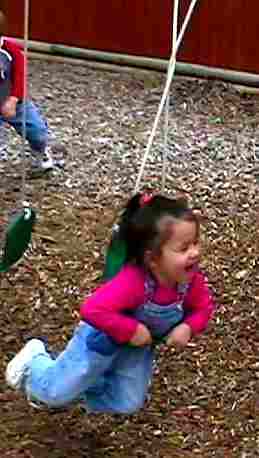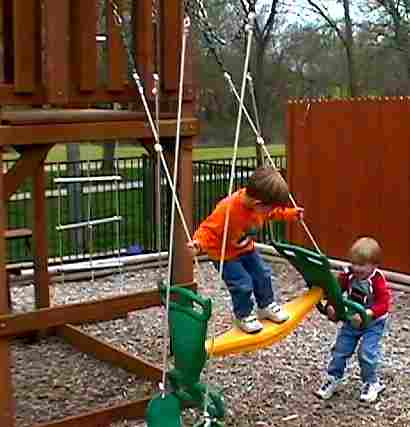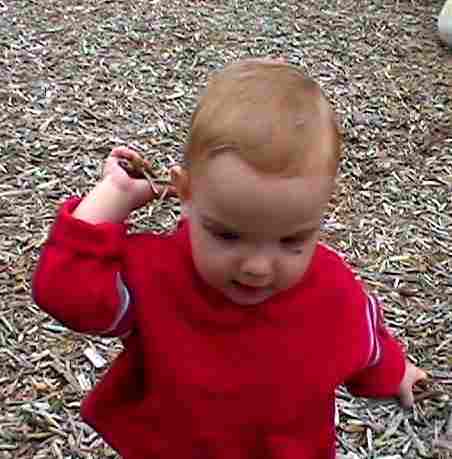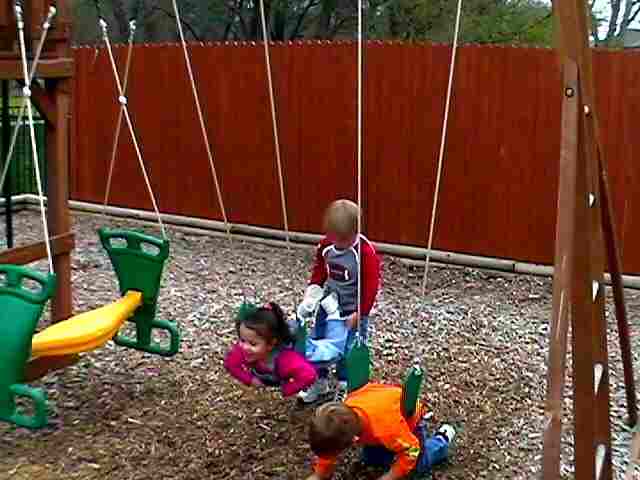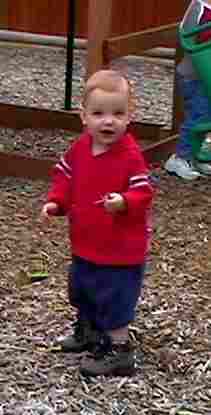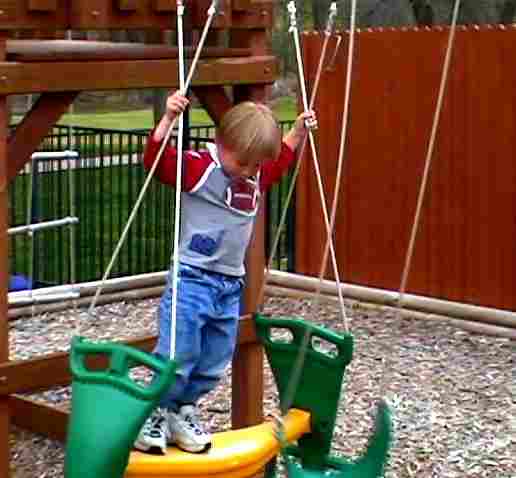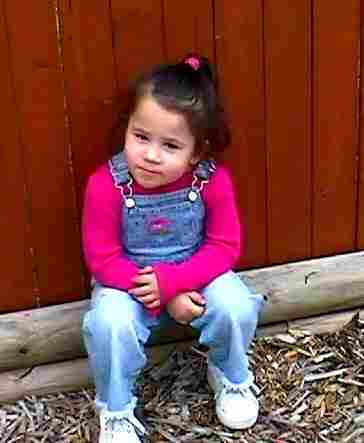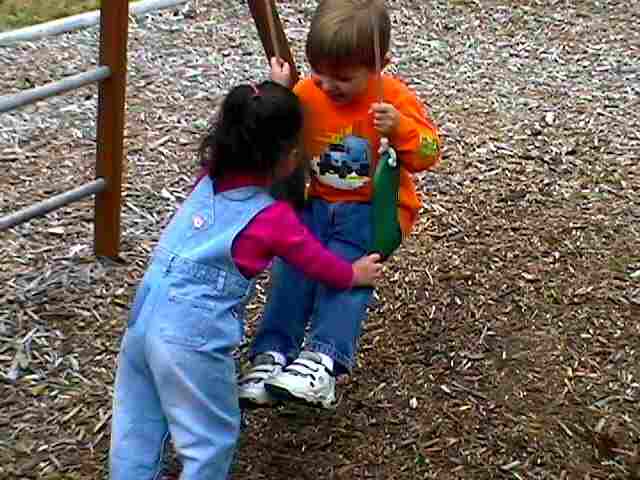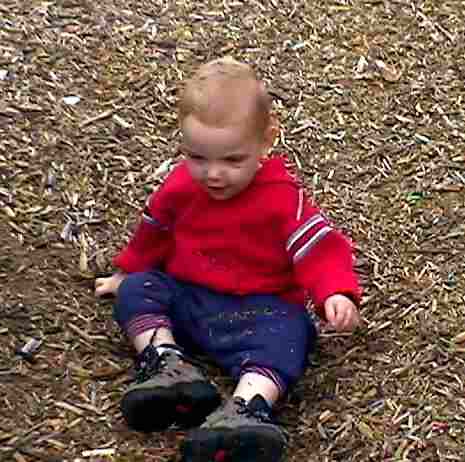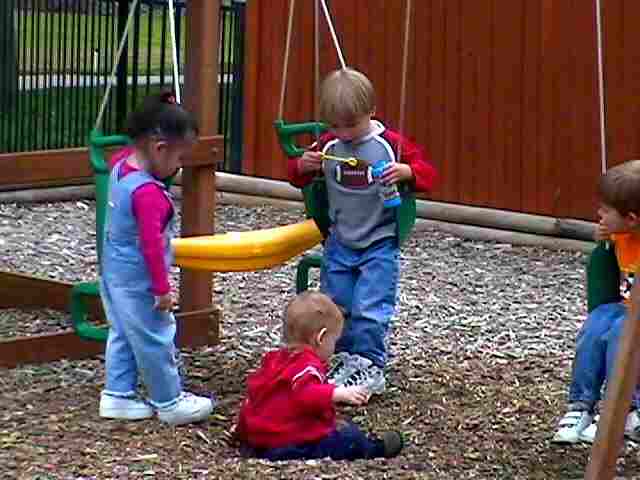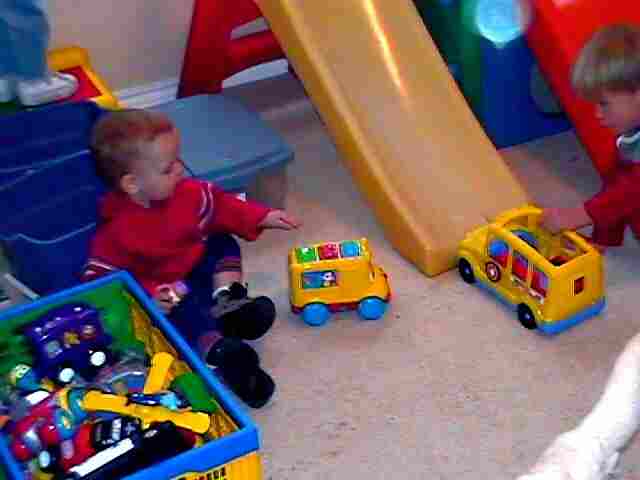 In the playroom ... playing together ... Sasha likes the school bus

Boys will be Boys ... before we know it Sasha will be right there with them !!

Having a blast playing together!!

As Alex informed me "I'm resting Mommy" and Sasha is into the mulch ... he is the mulch kid.