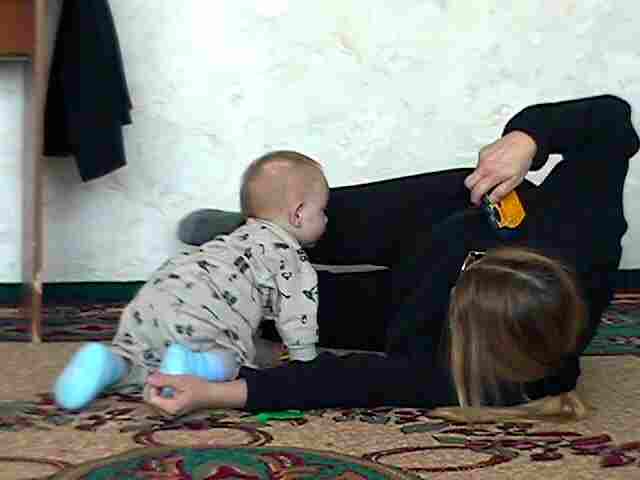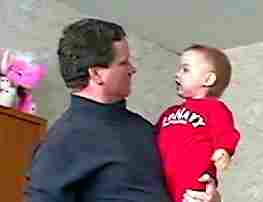 Sasha's Story

March 8, 2003

The Day of the Car ...

There is no other way to describe today except for the "Day of the Car".  Today whether Sasha or Noah someone was always on the car legs up ready to be pulled.  So pull we did ... around and around ... back and forth ... in the door and out.  All the while listening to It's a Small World and Happy Birthday ... the car plays music ... WHEE WHOO ... you thought Disney World was bad.  Anyway it was loads of FUN and we could not have enjoyed it more.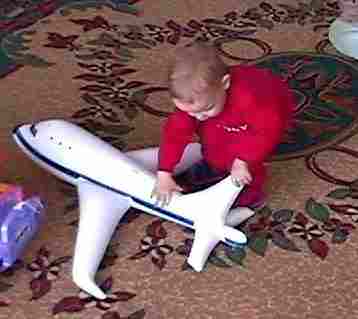 6 Day to Court and counting.  Sasha is already investigating the airplane ... watchout pilots you are about to be relieved.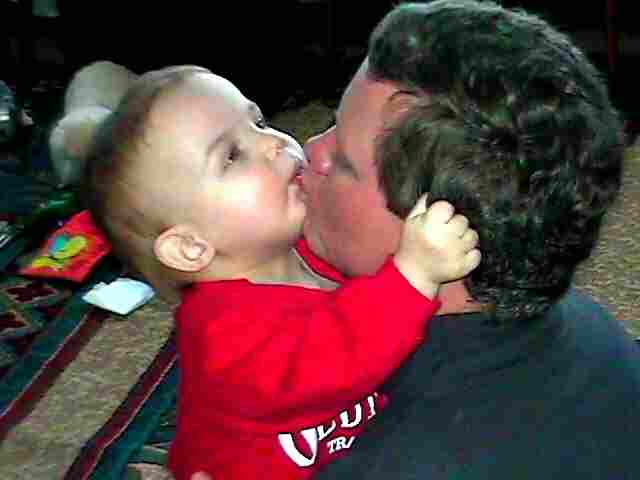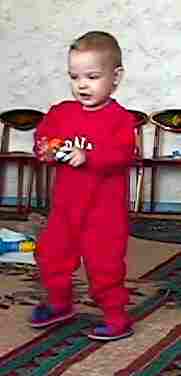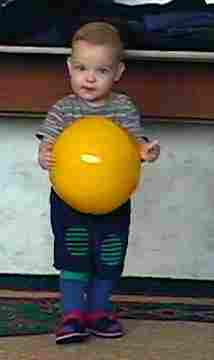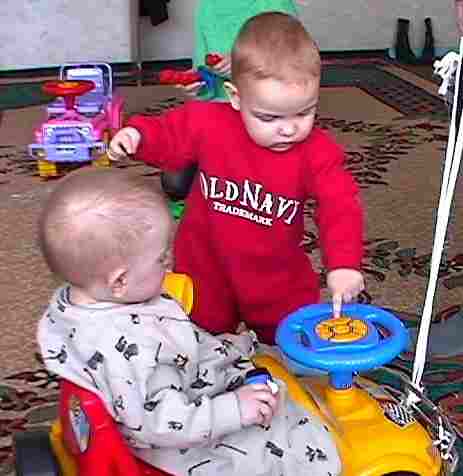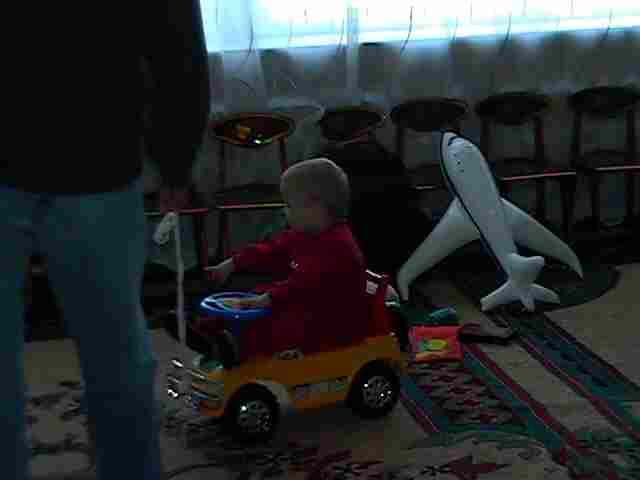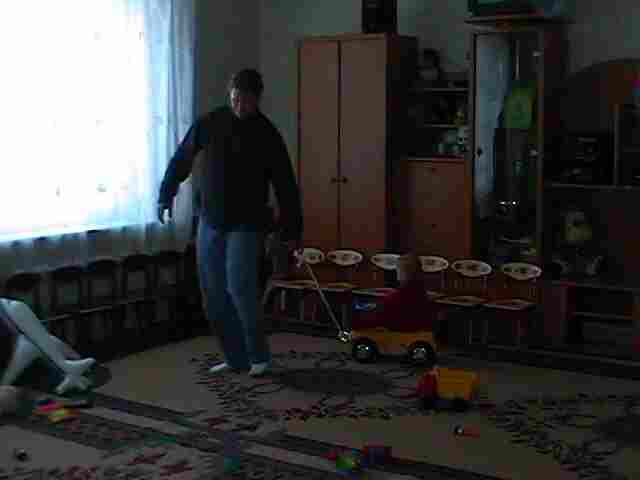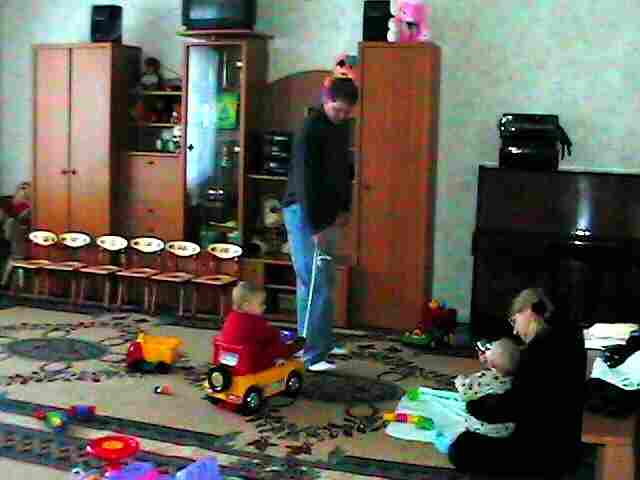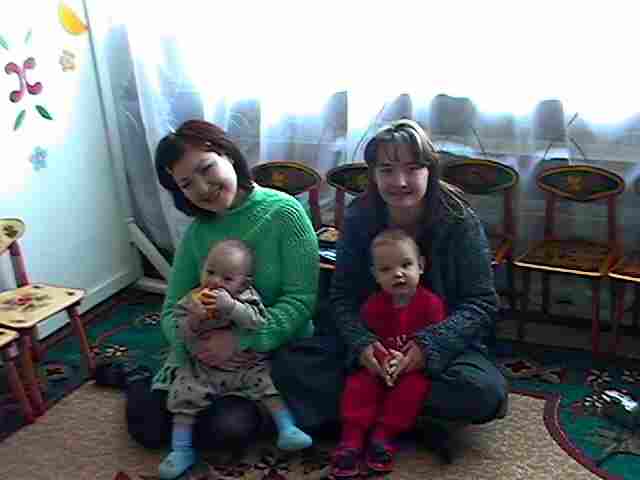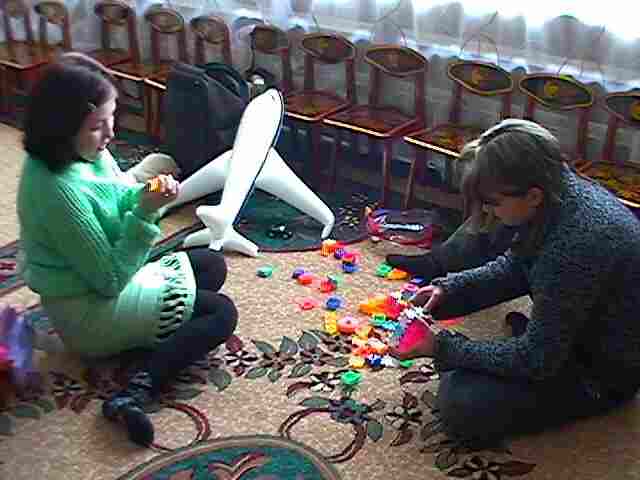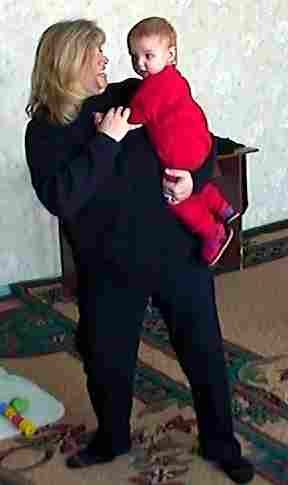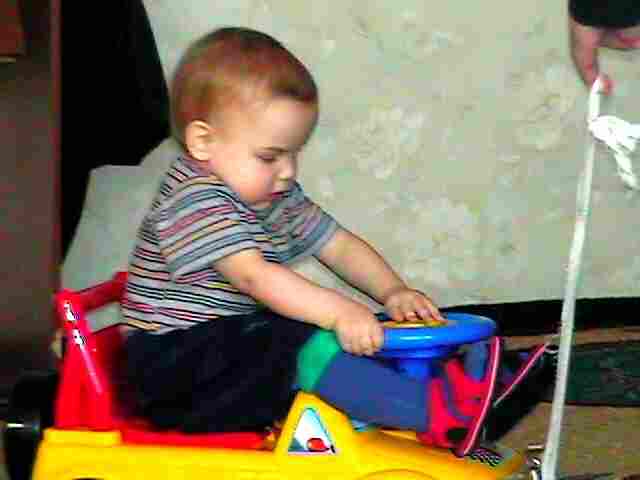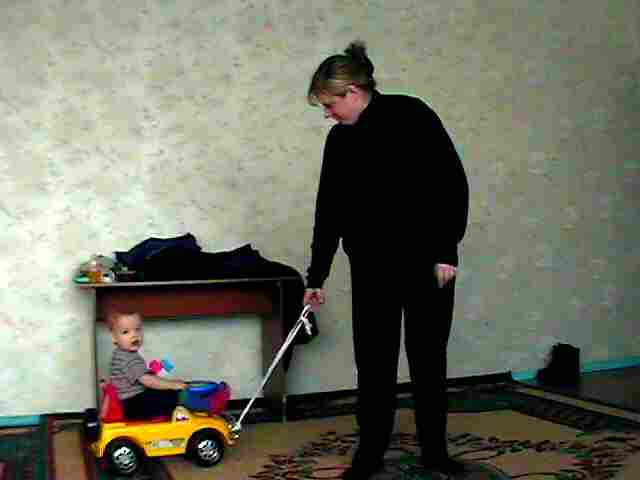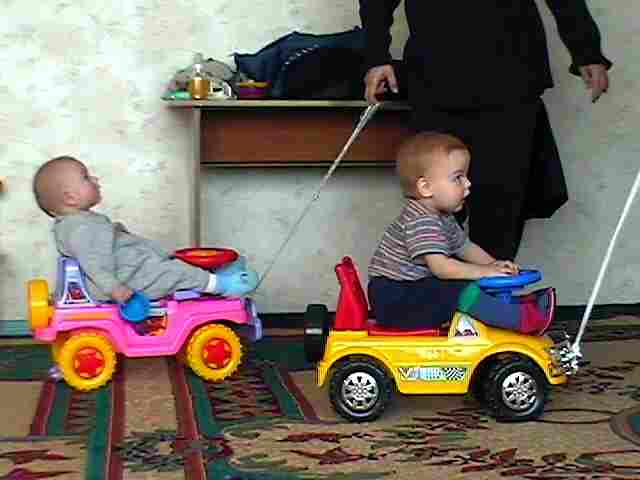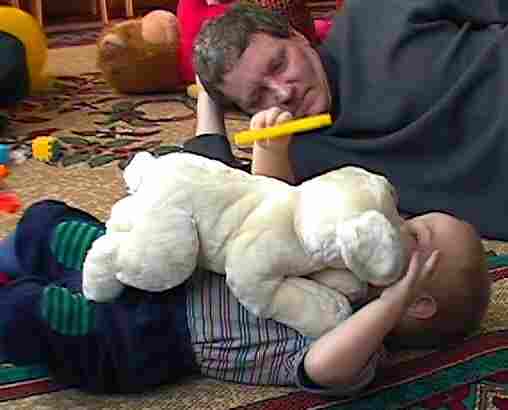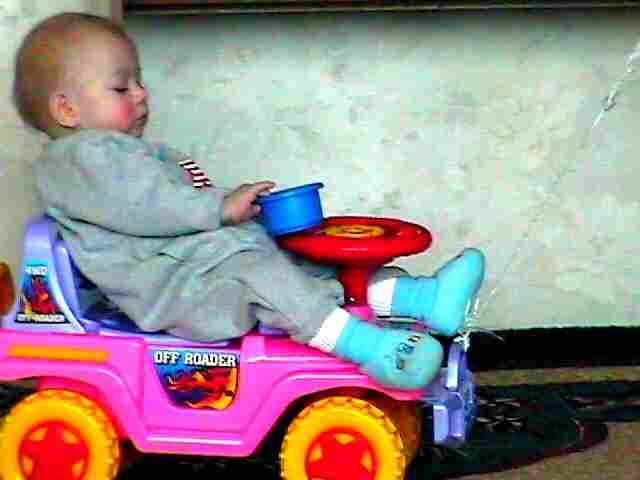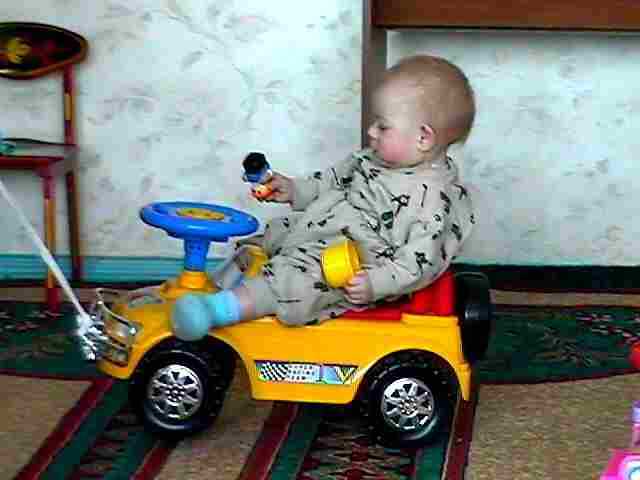 Here Noah, let me help you play more music

Noah did a great job riding around on the car.  Noticed the relaxed style in which he rides. 

Here goes the Daddy loop ... and hey he did not even throw Sash off the car.  We had a slight acident the other day due to reckless driving.  

Look I got Mommy in the act, too.  Mommy is a much afer driver.  No worries here!!

Other Sasha Moments for the Day ...

Daddy and Sasha ... what a pair.  We give kisses and have intriguing discussion.  

If you're Happy and you know stomp your feet!!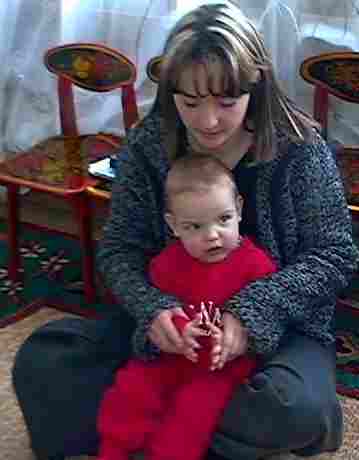 Everyone having FUN! What a cute picture.

Checkout the masterpieces by Asia, green, and Masha, grey, our interpreters.

Just chillin' with puppy, Mommy and Daddy.

On the journaling side here is how our day went ... for those who saw yesterday you will remember today is Women's Day.  From Asia, Doris and I both received a card and a box of candies.  This was very sweet of her.  From our Igor and Phillipe, drivers, we received beautiful yellow flowers which are the first flowers of spring.  All the people here are so wonderful.

For our day, we went shopping and were able to find quite a few of the items for Sasha's room at the Big Market. The Big Market is four floors and all kinds of shops.  Everything and anything you need is available there.  We found wonderful books, dolls and some trinkets to bring home.  After shopping we were off to lunch in celebration of Women's Day.  Our initial destination was Asia, restaurant, but it was closed due to a wedding.  So we tried two more places ... both closed and ended up at Camelot.  The soup and salads were great.  The main courses were interesting and could have used a little less cooking ... for some reason everything is cooked to death here but as Tim reminds me there is probably a reason for that.  All the same lunch and the company was great ... Masha joined us for lunch.  Then back to relax for 30 minutes before off to the Baby House to visit our little one.  Tomorrow will be our sightseeing day so lots of wonderful pics of Uralsk.  

Don't forget to sign the Guest Book on the 
Home page
.  
We are saving the entries for our children's baby books.