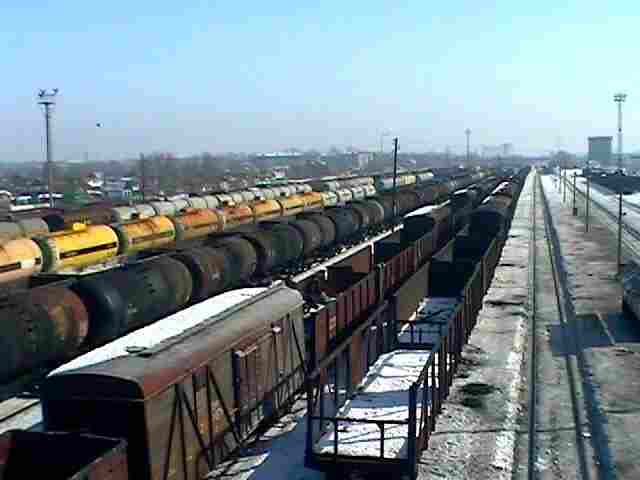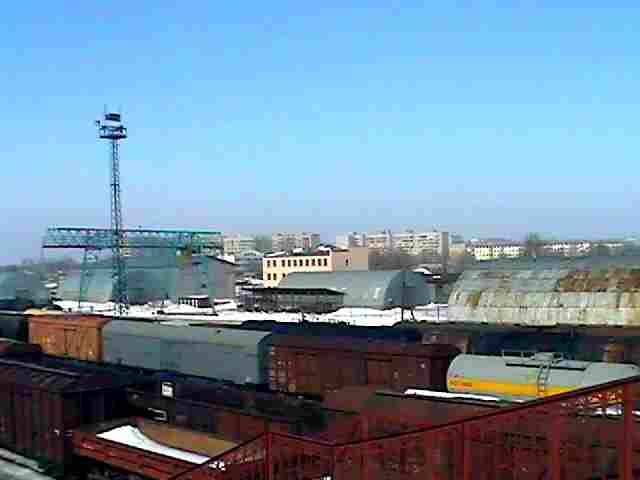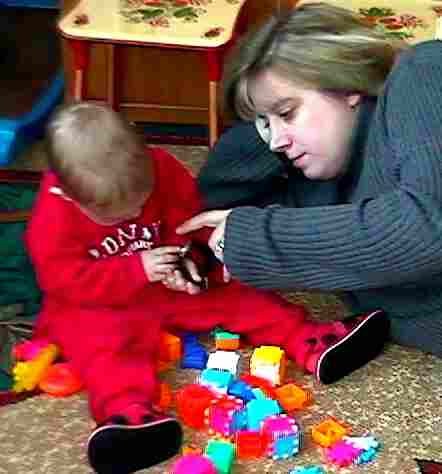 Sasha's Story

March 9, 2003

Sightseeing and Playing what more can you ask for...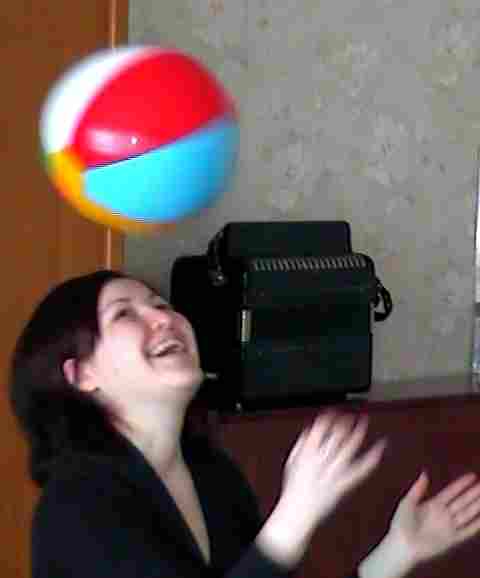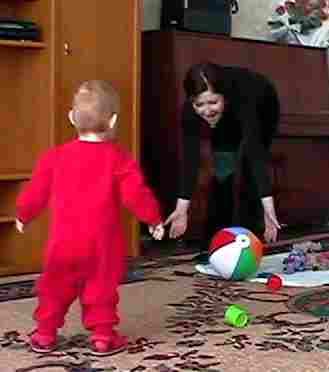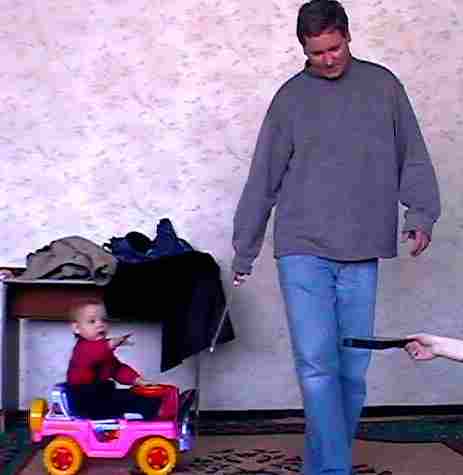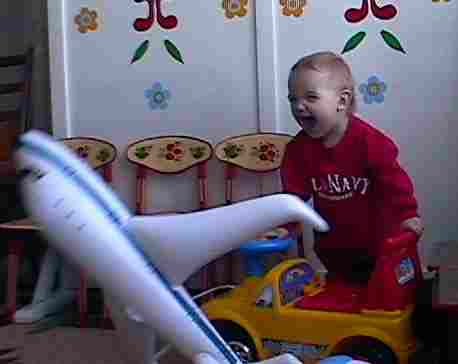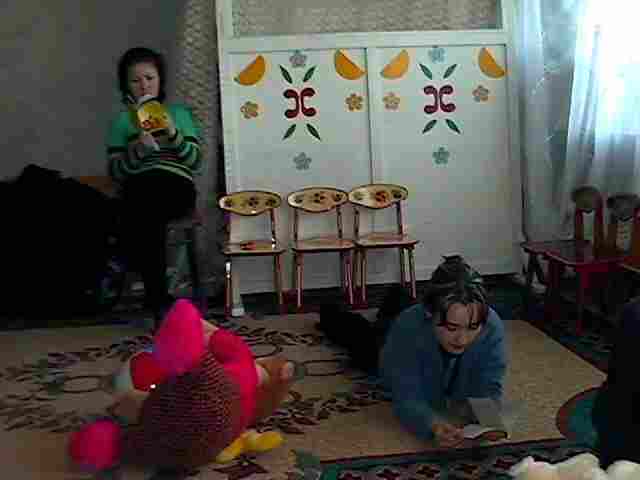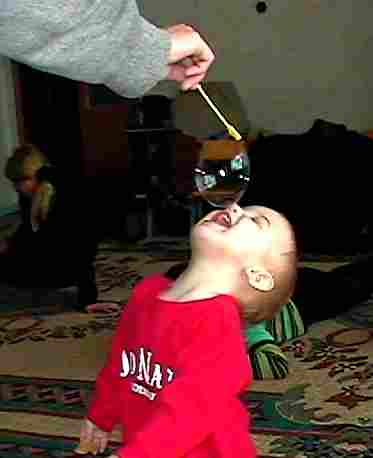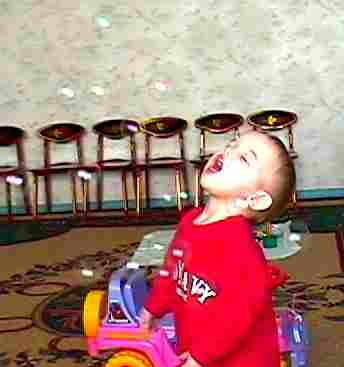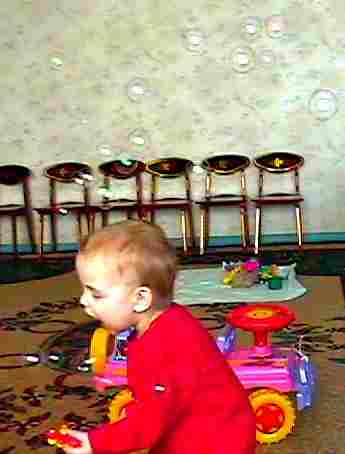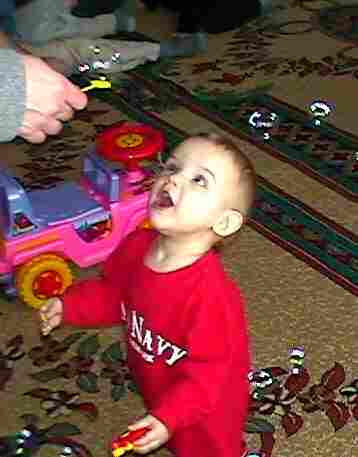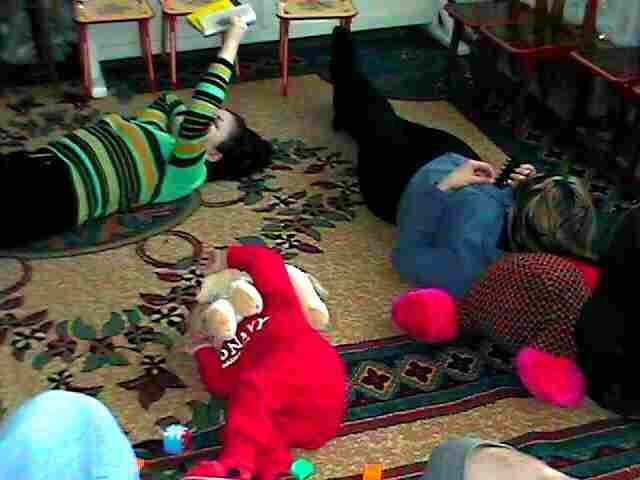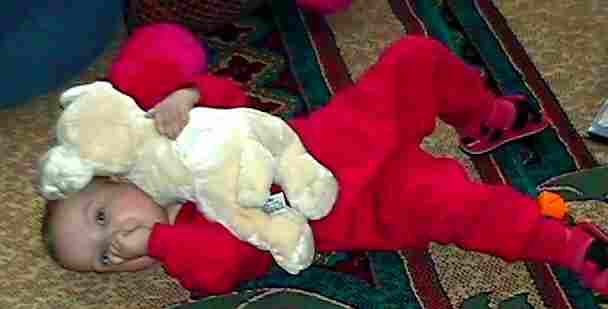 5 Days to Court and counting.  Sasha is now directing the airplane ... he has to be as good as the pilots we had coming here.

And guess what ... Daddy pulled and pulled again today ... what a guy ... From Sasha, reading and riding no rithmetic

Up, Up and Away ... Boy I like the view from up here

Now Mommy, what is this thing ... time ...what's that? ... oh play!!!

And whoever said that Bubbles have no nutritional value?

We bought Asia and Masha a book of English slang so they could understand what Tim is saying ... seems to be working!!

I am not sure who enjoys the ball more ... Sasha or Asia?

Now that's using your head!!

Everybody is tired at the end of the day ... One Sasha, one puppy and one thumb ... reminds of Master Niko except one puppy shy of a load 

Today was a very, very busy day.  We spent a great morning with Sasha, went sightseeing, went to lunch and then back to visit Sash for a great but also tiring afternoon.  

The sights of Uralsk are wonderful.  We had a fantastic time sightseeing two years ago and today we were able to enhance our first trip with visits to new places.  We saw the train station and took lots of pics especially for our two train nuts at home.  We then visited the Ecology muesem.  Interesting animals ... the pictures did not turn out so take our word.  Then off the the Old Cathedral ... this is a beautiful old church that has been around almost since the founding of Uralsk in 1613.  You are not allowed to take pictures inside ... the paintings are stunning and the stained glass places beutiful reflections all around.  As we did with Niko and Alex, we lit a candle for our little one to bring him prosperity.  After the Cathedral we were off to the book store ... you would not expect it but the book store had a fantastic display of old pictures, tools, and furniture.  It was actually as good as the museum we visited last time.  We also bought books ... yes they are in English and also Kazak and Russian.  At this point we are all straving so off the Cafe Asia ... and yes today it is open.  Great meal and good company and no time as it is 3:25 and we are to leave for the Baby House at 3:45.  Where has the day gone.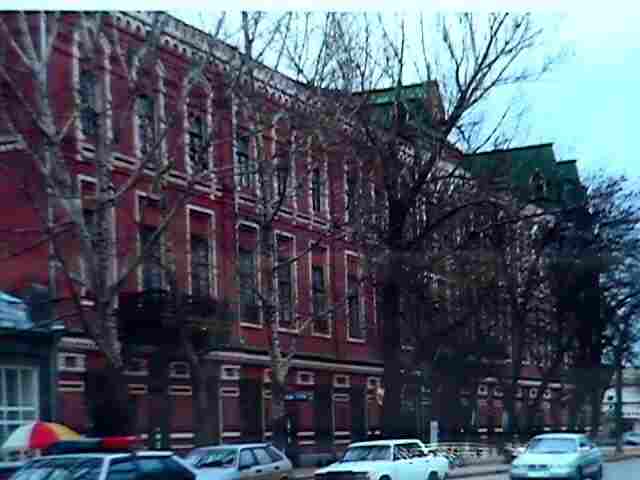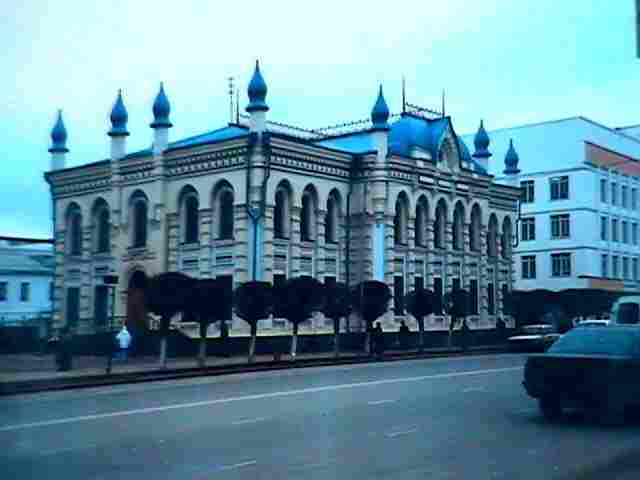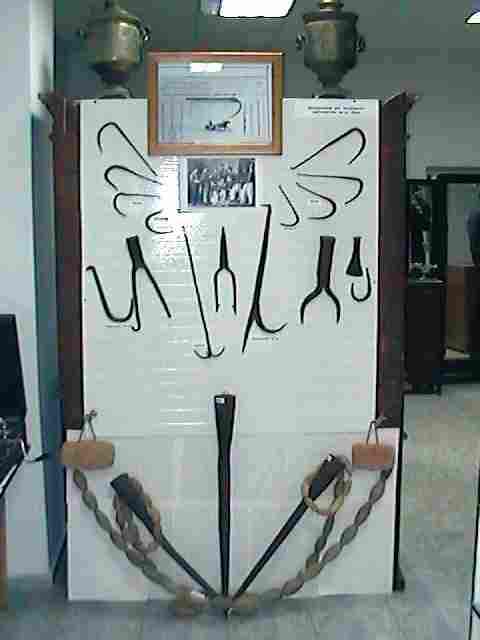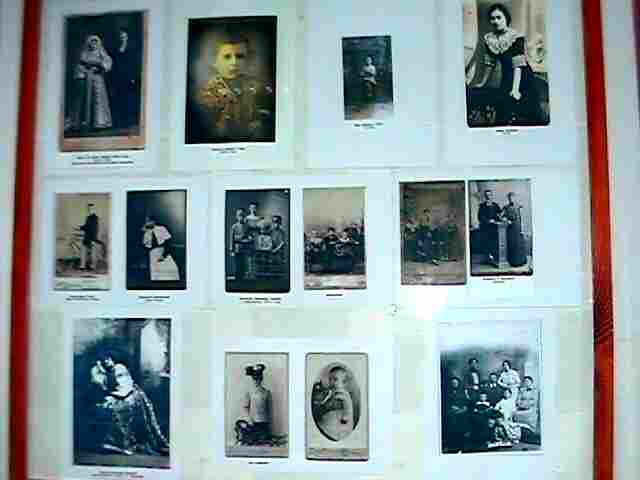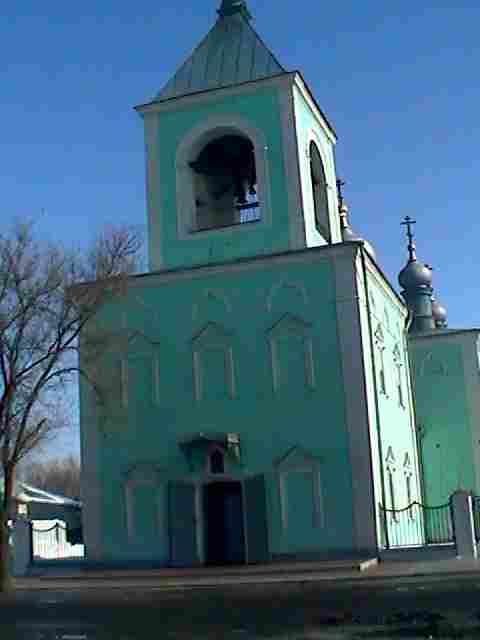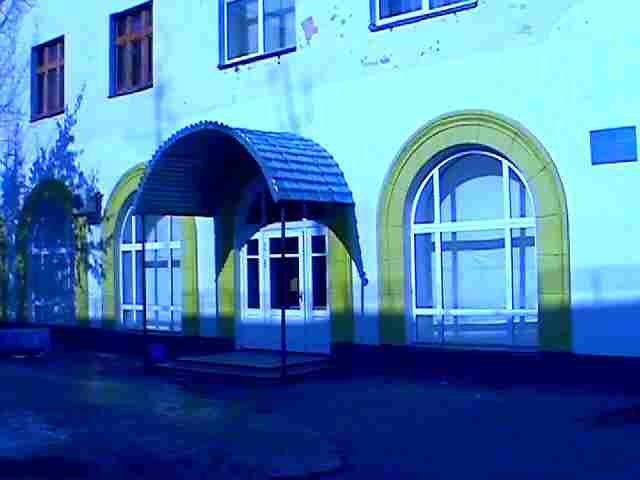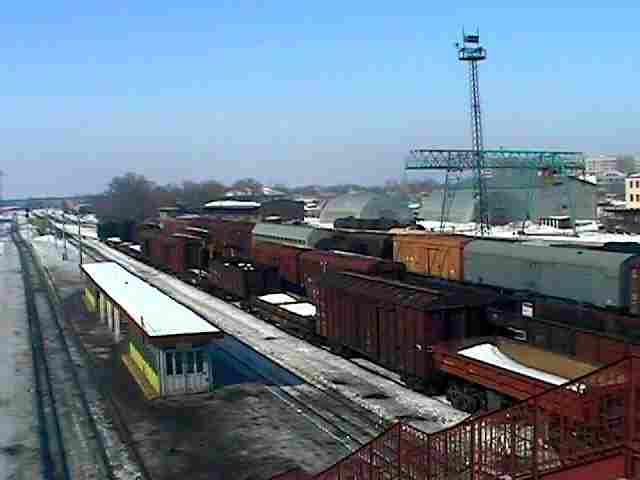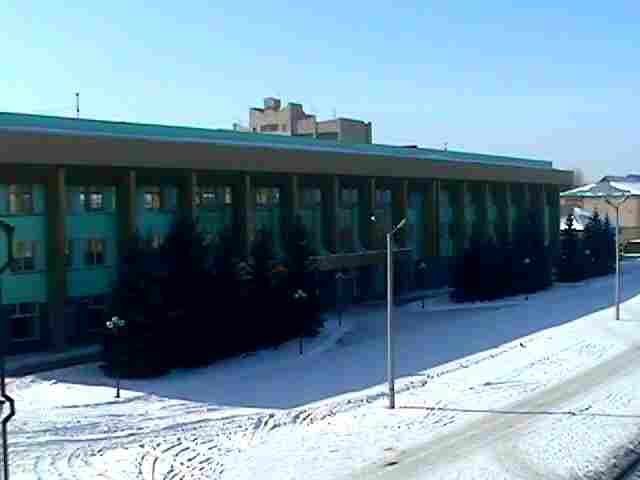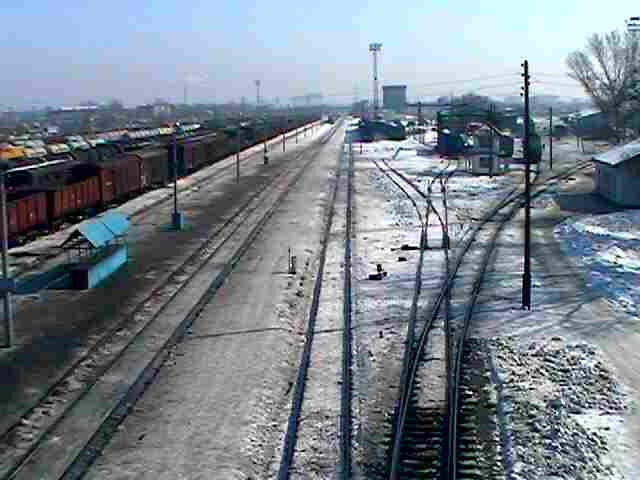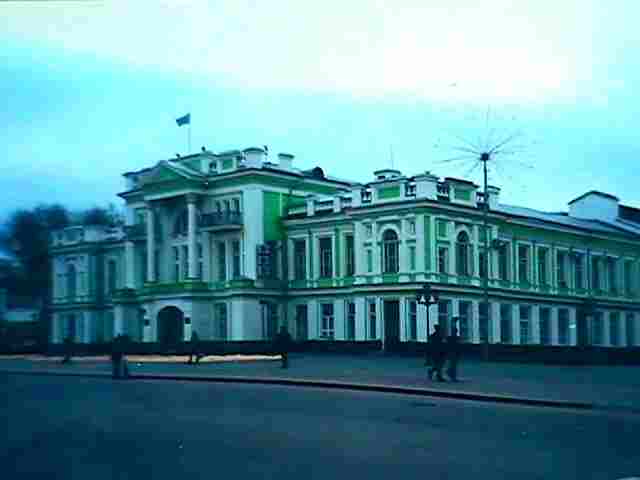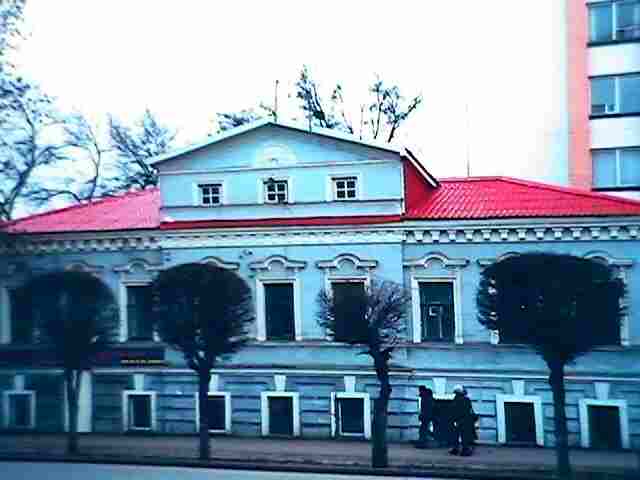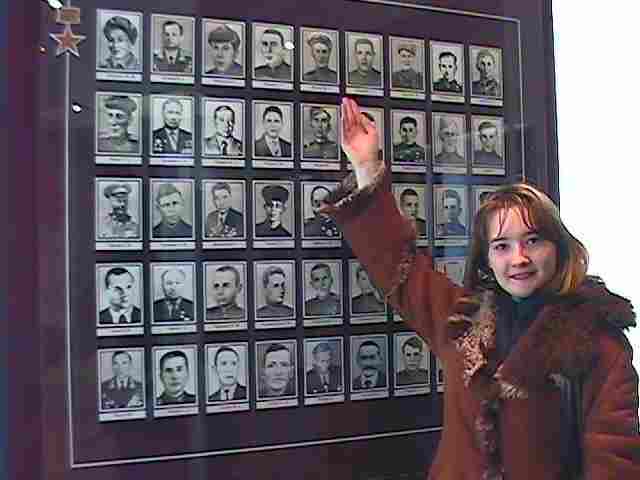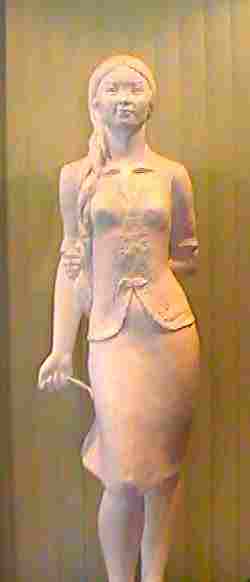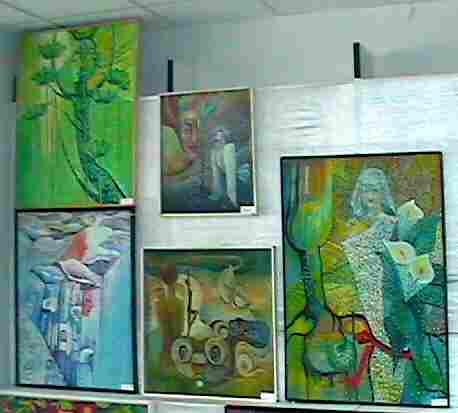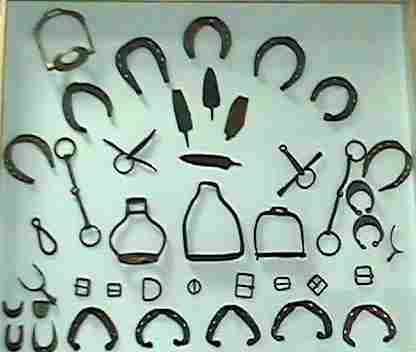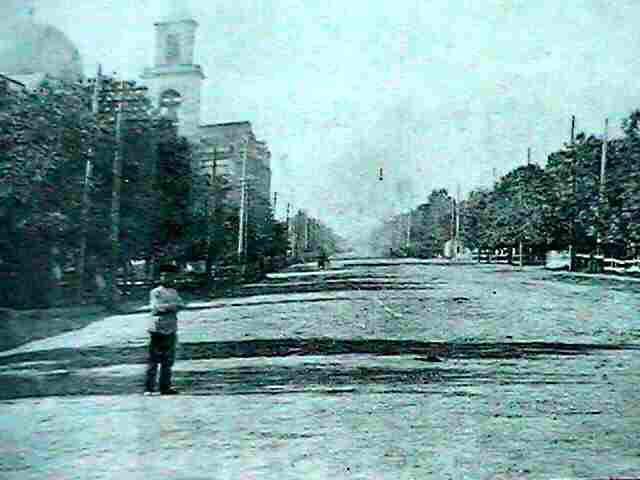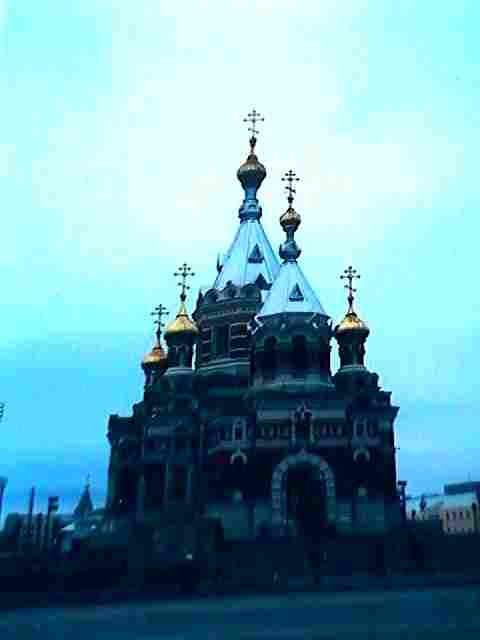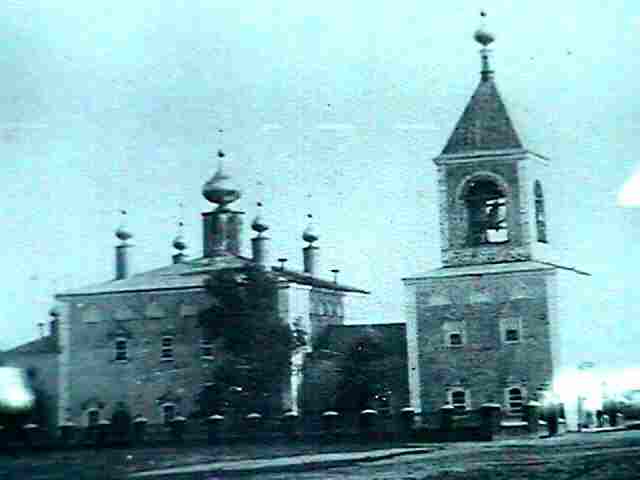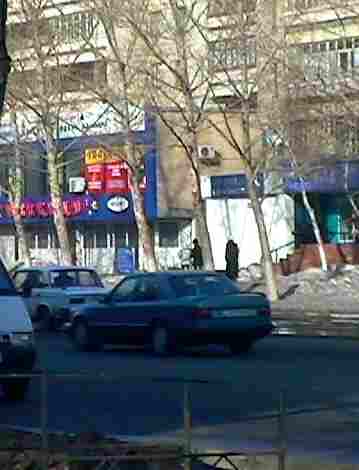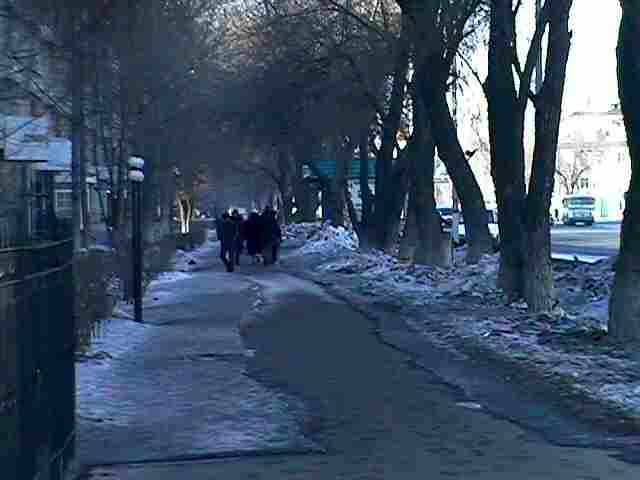 Then and Now of the Old Cathedral

Russian Orthodox Cathedral

Train Station and View of the City

Masha points out photo of Igor and Phillipe's grandfather and father respectively.  He was a war hero. (Watch out Vanna)

Old tools ... Dad thought you might like these!!

Paintings by Local Artist

Friendly Street THEN and NOW ... note the Weekend on the far right picture ... this is where we ate

Don't forget to sign the Guest Book on the 
Home page
.  
We are saving the entries for our children's baby books.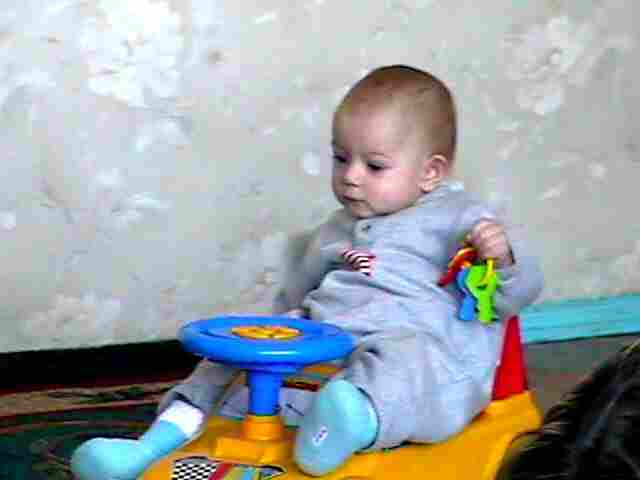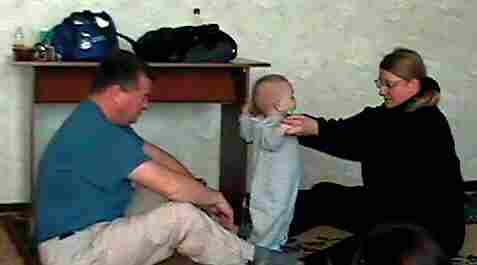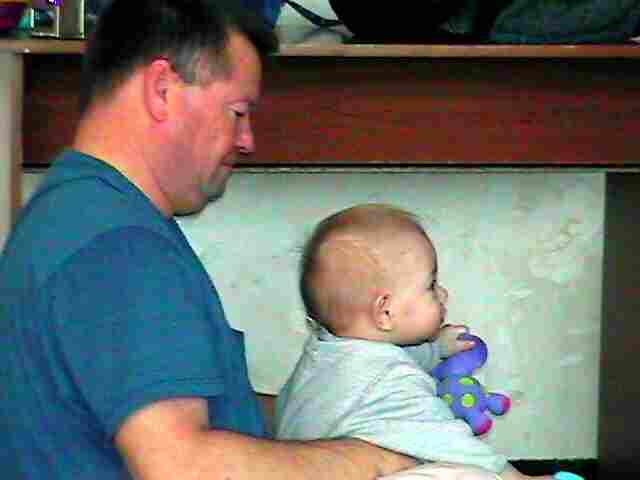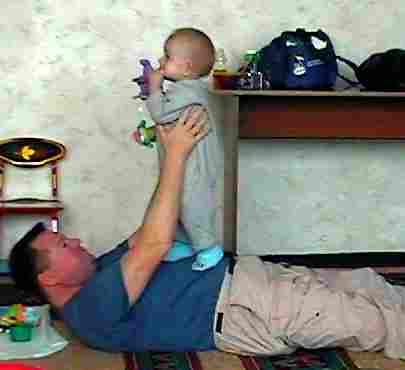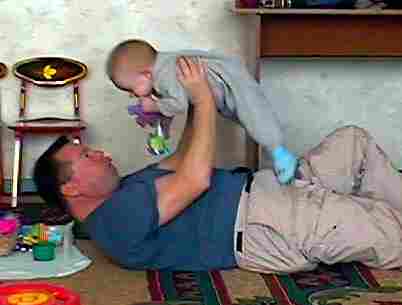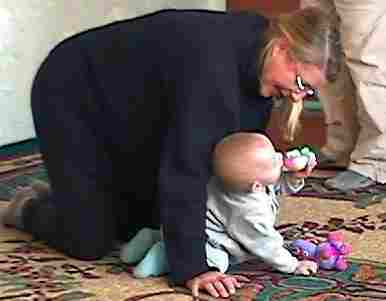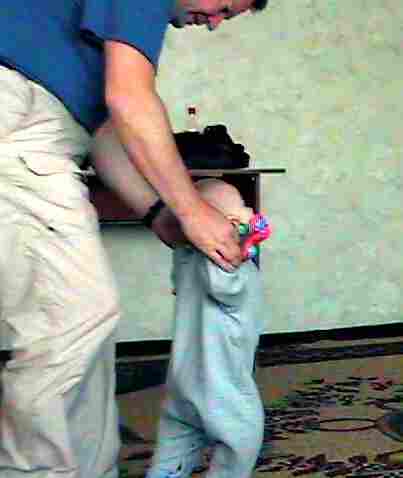 Daddy is back and feeling a lot better.