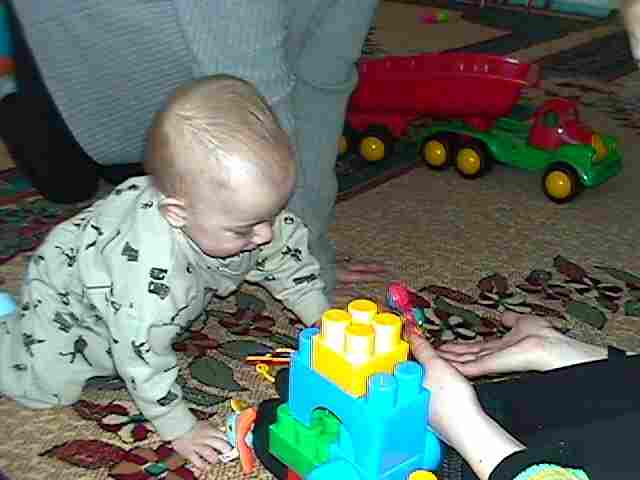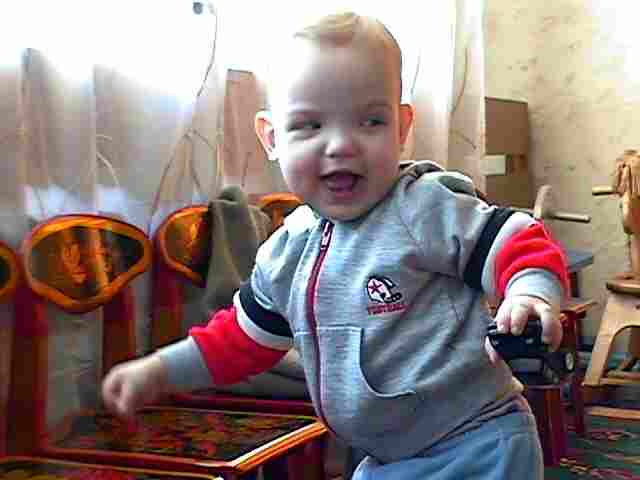 Sasha's Story

March 7, 2003

One week to 

court and counting ...

This morning we got a special honor ... we were invited to the Baby House to watch a show for all the women of the Baby House.  Tomorrow is Women's Day in Kazakstan where they honor the Women.  It is celebrated on March 8 and then the official holiday ... everything closes ... is Monday, March 10.  Masha and Asia have both informed Tim he is to cater to my every need on both days and add Sunday in for good measure.  I am not sure if it is getting through to him yet.  I will keep you posted. 

The events were fantastic.  The Baby House Director opened with a speech in Kazak and then in Russian thanking all the women in the Baby House.  Then the Doctor talked and had everyone laughing ... wishing the women happiness and bext of luck getting diamonds, big house, etc.  Next came the gifts to all the key women who run the Baby House.  They also presented Olga, coordinator, with a gift.  Then they presented both Doris and I with a gift wishing us happiness in our role as mothers.  It was extremely moving.  

Next came the entertainment.  They had two gentlemen from the local music school perform.  They were exceptional.  They are captured in the photos but it does not even begin to do justice to thier music.  It was beautiful and also fun.  Also, they had a lady perform with a voice of gold.  Her singing was mesmerizing.  What was the show stopper was when they all performed and sang together.  I was so honored that we had been invited to attend.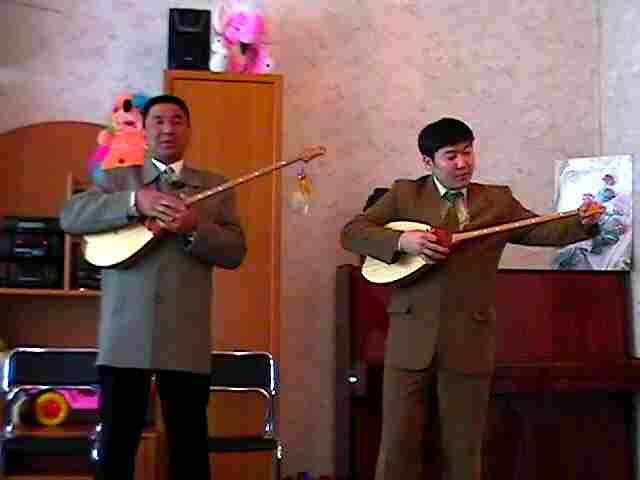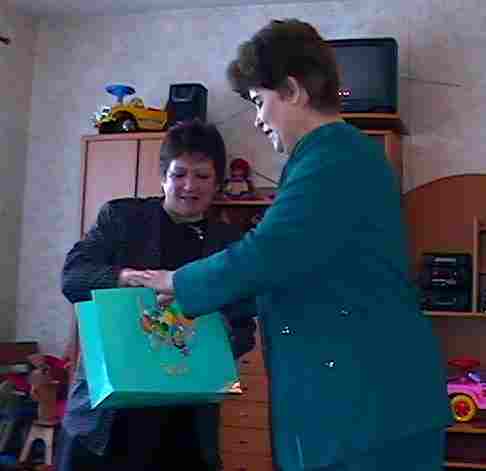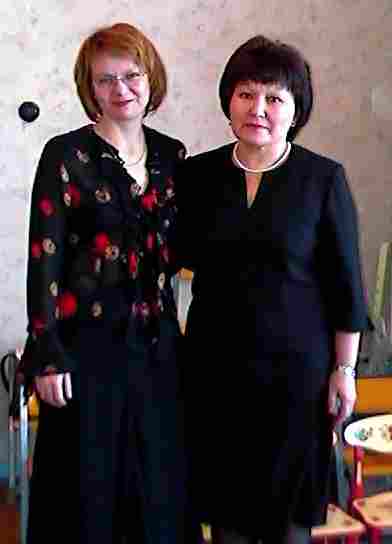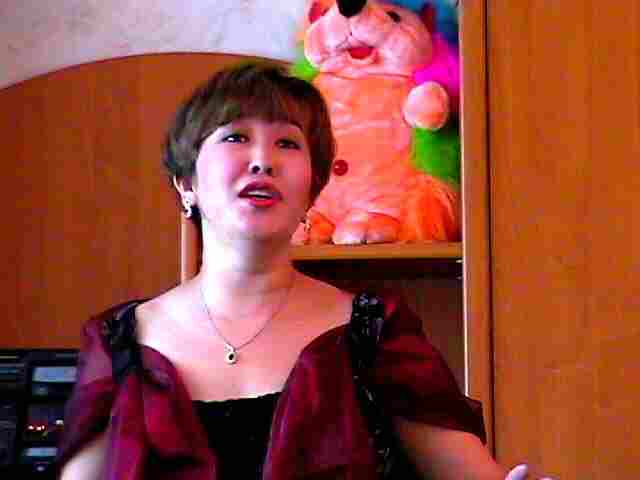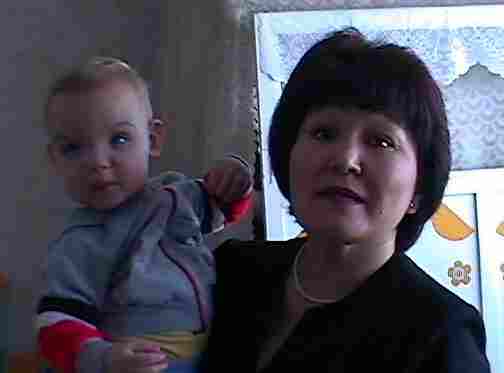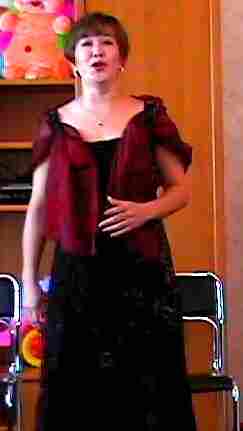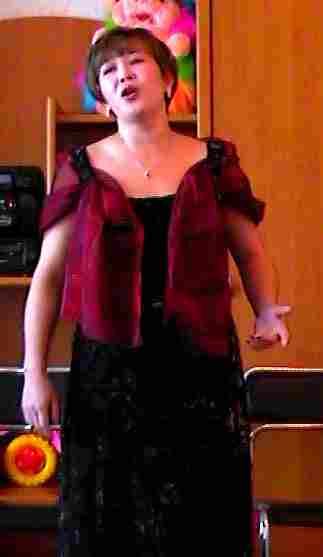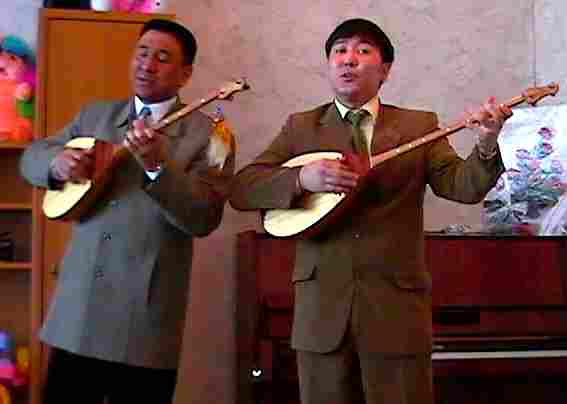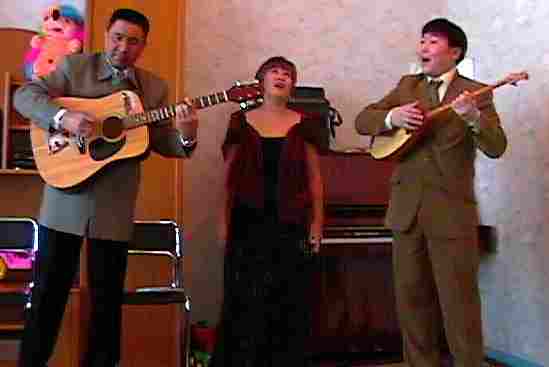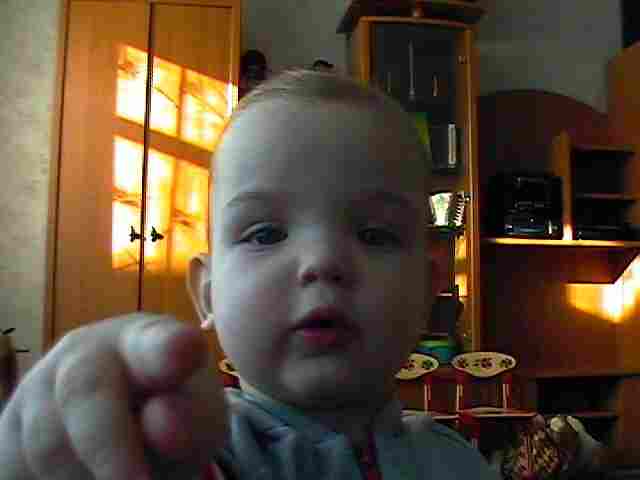 Olga, coordinator, and Monshuk's mother, Doctor at Baby House

Monshuk was our interpreter the first time we came to Uralsk and she was wonderful.  She invited us to a fantastic lunch at her parents home.  We had a ~6 hour lunch which was a once in a lifetime experience.  This is her mother with Sasha.  She was one of Sasha's doctors before he was moved to his new room 4 months ago. She is such a wonderful and giving person.  We were very happy to see her again.

Sasha's Day 

... can you say into everything!!!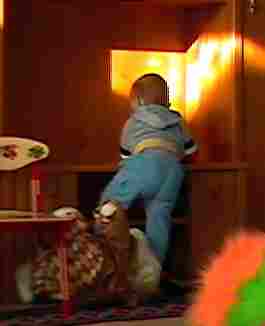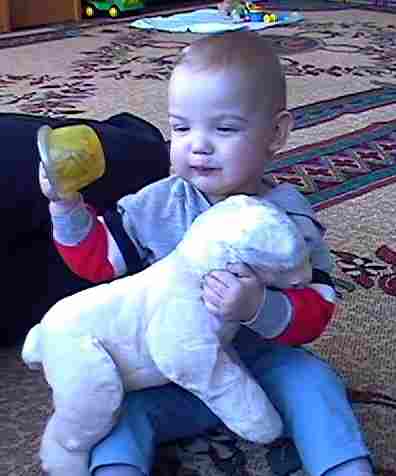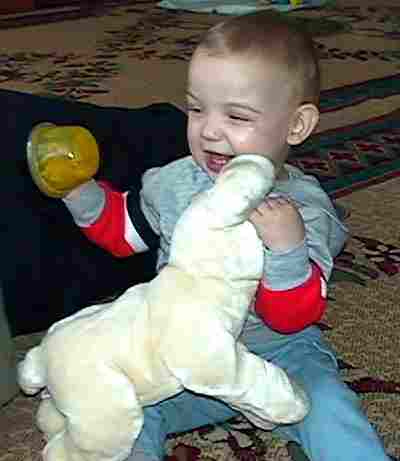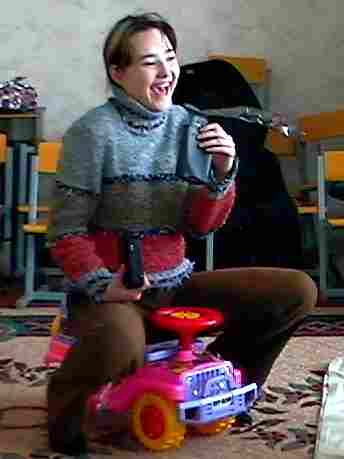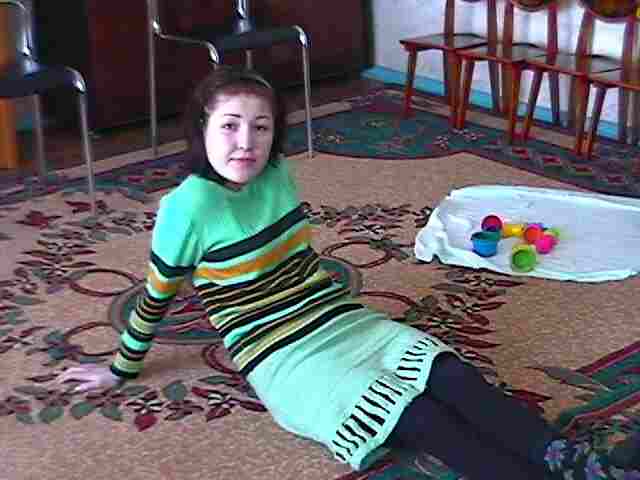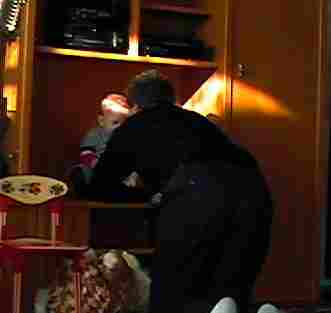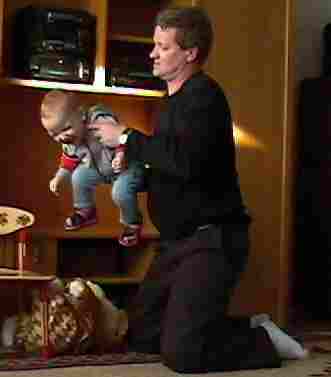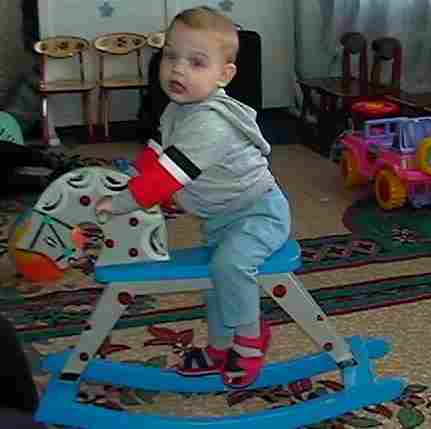 Look Papa the radio ... what do you think

Sasha, I told you NYET so ...

down you go.  Now on the floor you stay.

What did you say Papa ... oh, I only speak Russian

Our intrepreters ... Masha, left having fun, and Asia (a-sea-a) taking it all in.

Today we introduced the stuffed Sabaka, dog, so Sash would be used to the two real ones at home.  This Sabaka got quite the warm welcome and is already wearing Graham Crackers.  Look out Niko there is another puppy lover in the family.

Our little Texan ... already riding away ... all that's missing is the hat.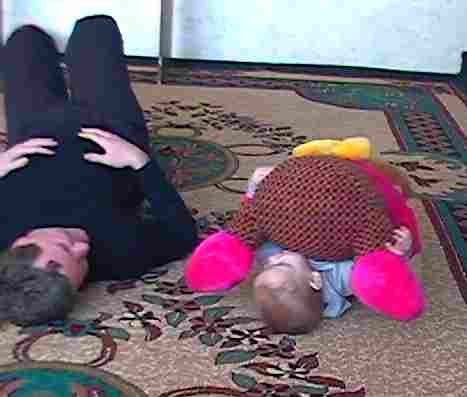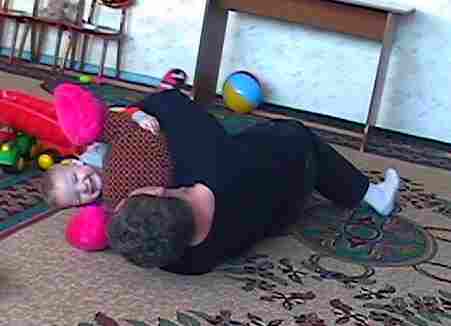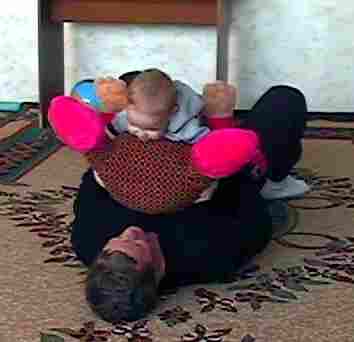 Then Collapse  ... WHEW!!

What would a day be without Trollie ... and this time Sash convinced Daddy to join in the fun.  Rolling from side to side ... and I will not tell you how many times they did this ... all I know was I was getting rather dizzy.  Then the collapse ... it still looks like Trollie might be the victor even though everyone is pooped.

Don't forget to sign the Guest Book on the 
Home page
.  
We are saving the entries for our children's baby books.

Noah had a great day.  For all those wondering though where is Matthew ... well he is at the apartment sick.  Seems he has a touch of the flu but Doris is pumping him full of medicine and he should be better in the next few days.  The Baby House is very strict on visit and never wants an adult who is sick around since the children can very easliy catch the illness.  Best wishes to Matthew on a quick recovery.  I know Noah missed you today.