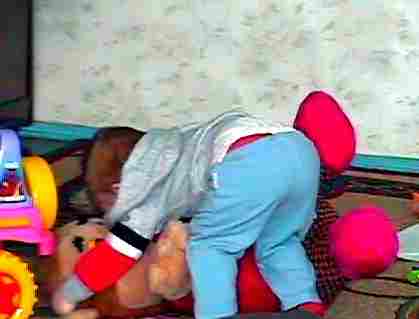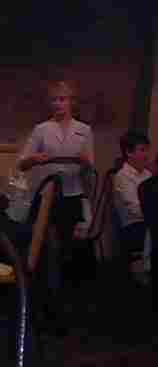 Sasha's Story

March 6, 2003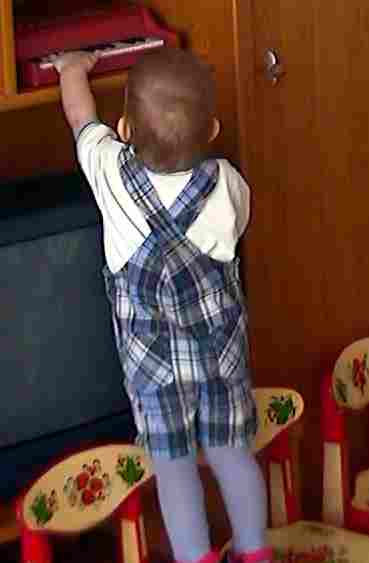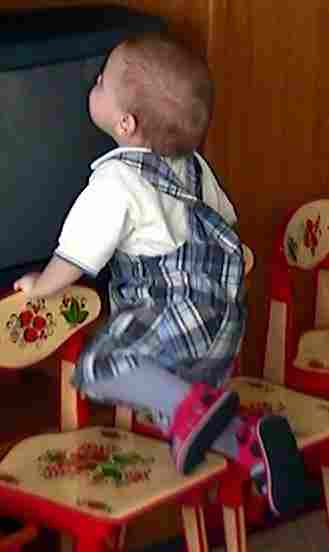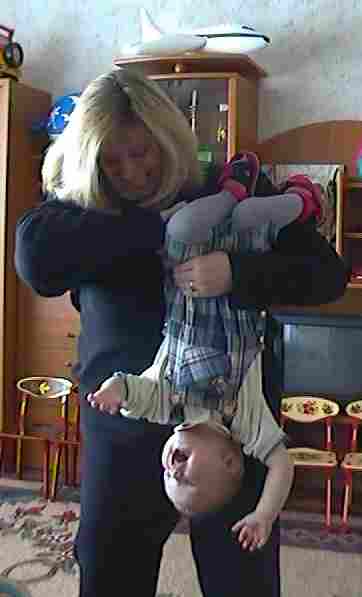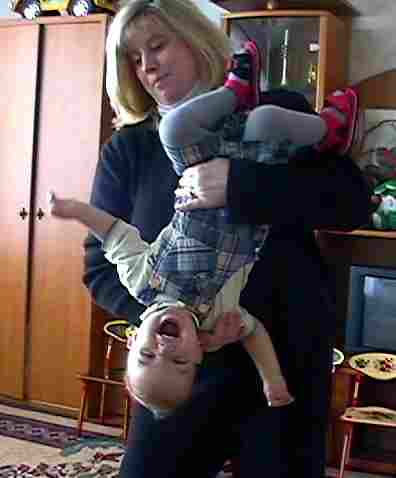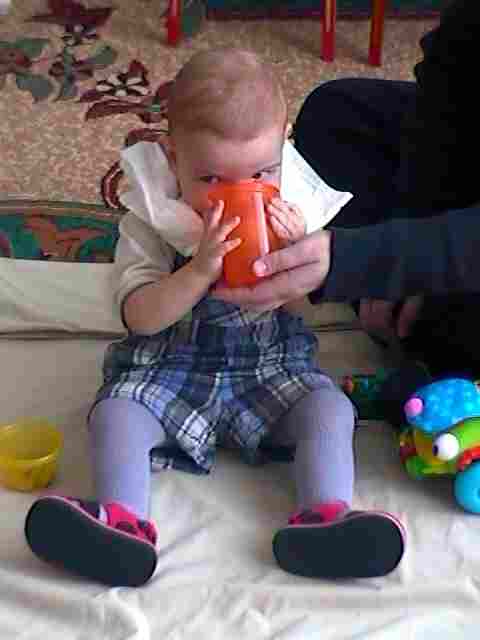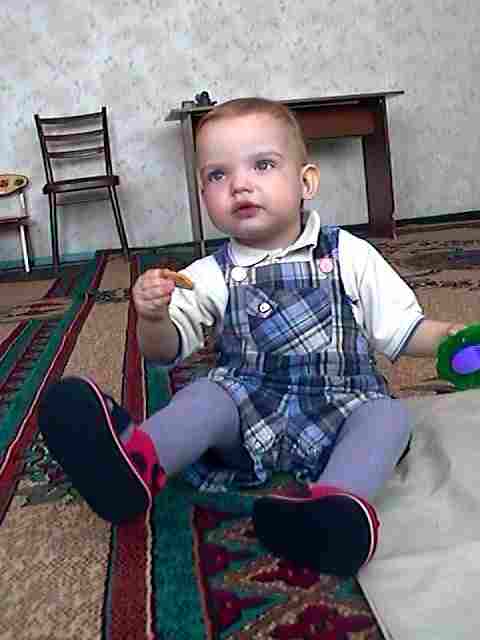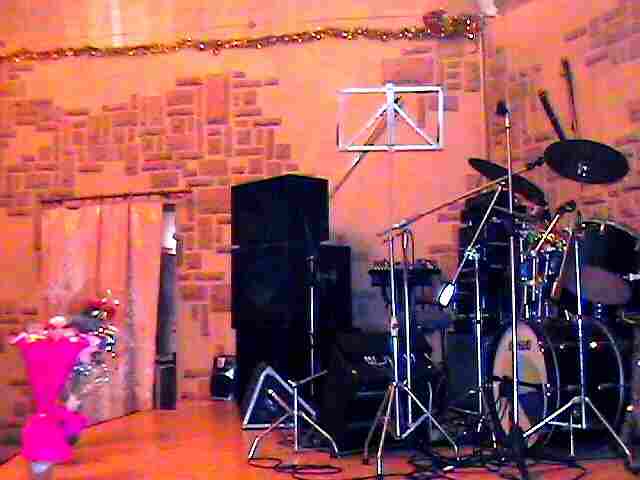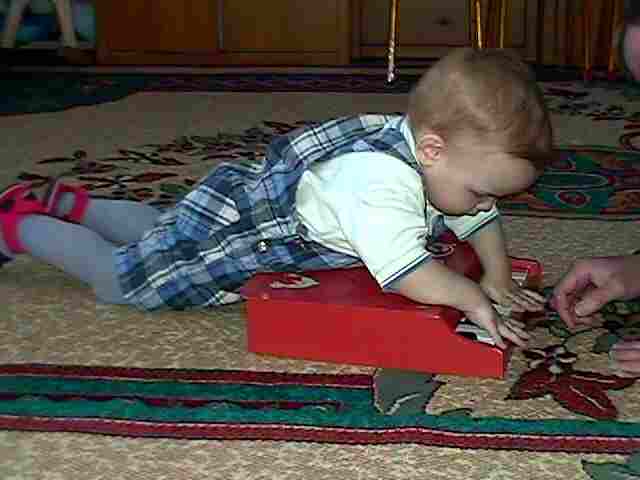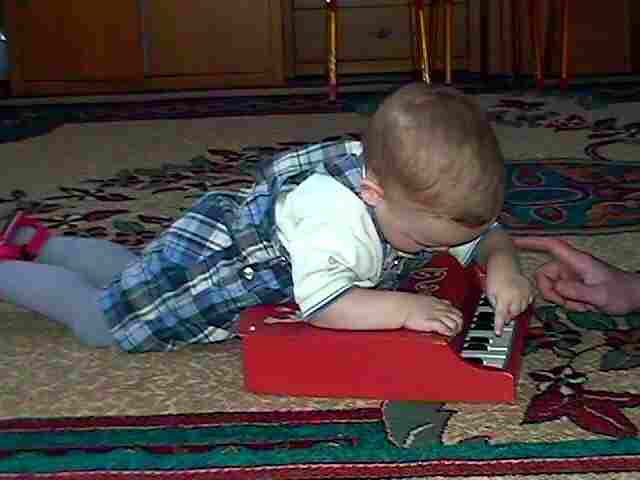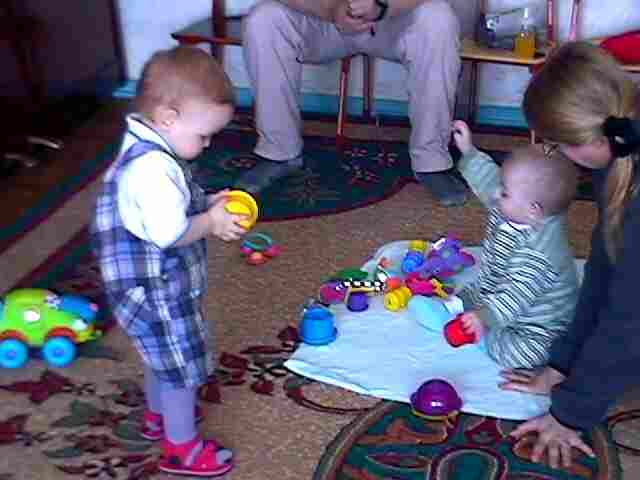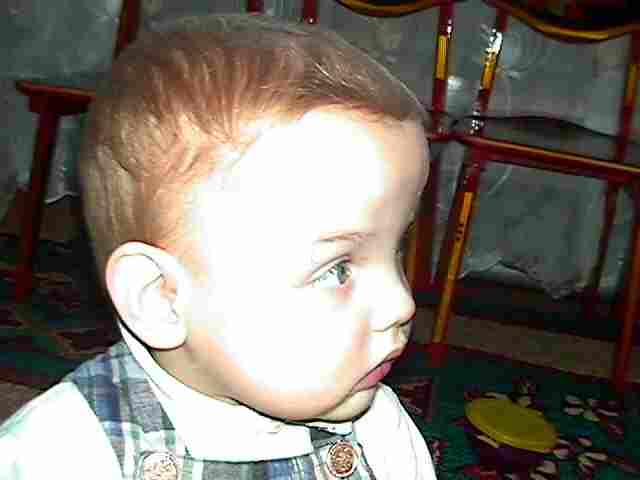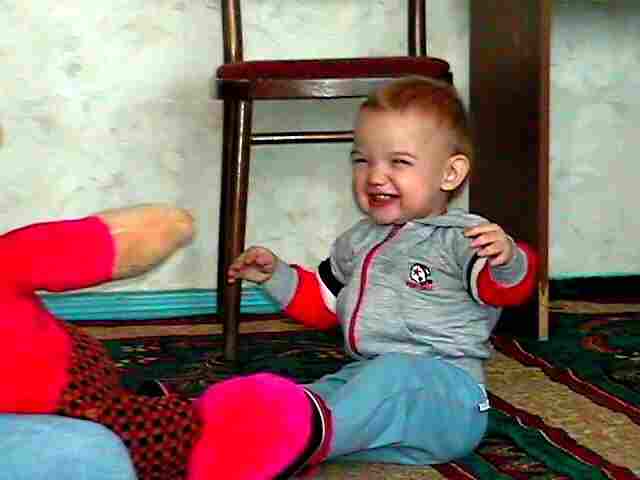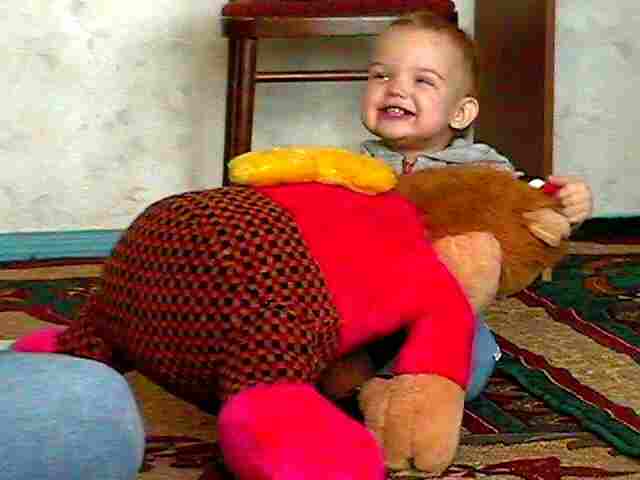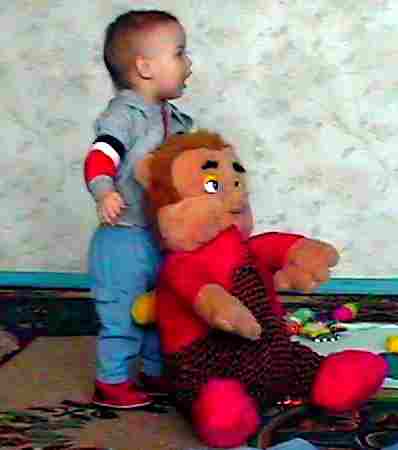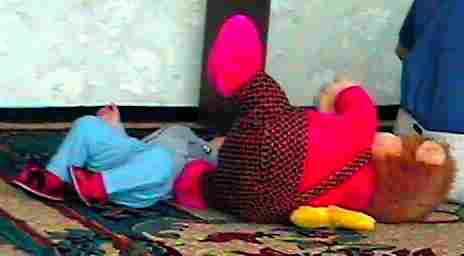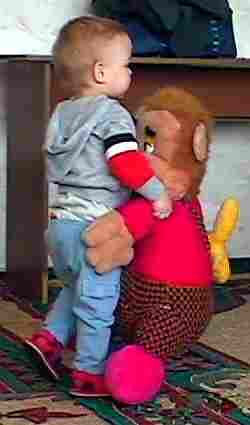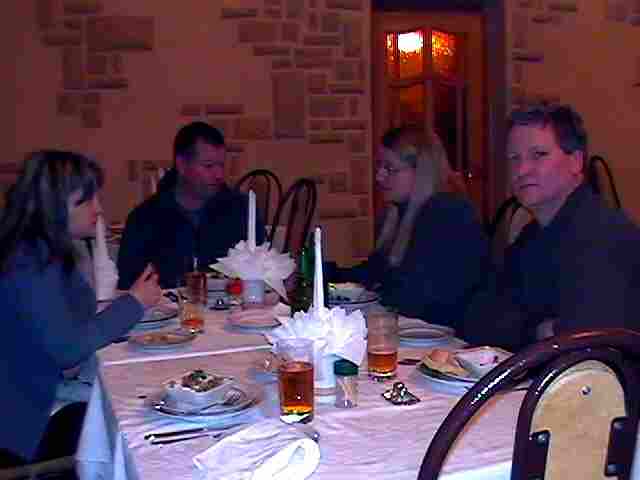 The morning started out following the same pattern ... first we have juice and snack ... today it was graham crackers.  Do note the beautiful bib Daddy made Baby Sasha ... who could ever tell it is a diaper.  It did serve its purpose though and not a drop was spilled.  

Then we act goofy and tickle, tickle, tickle ... swing, swing, swing ... run, run, run.  Sasha just laughs and laughs.  It is so funny.  The best though is they we have it on video ... I have already burned through 60 minutes and started on the next allotment.

And then we get into everything in the room we are not supposed to ... from the piano to the accordian to just opening the door and laughing all the way.  Today it was the small piano ...

Sasha starts the approach, gently climbing up on the chair.  Then the reach and snag ... oh no ... it is really heavy ... then the Daddy rescue and on the floor the piano and Sash go.  Check out our budding lounge singer ... he has the whole act covered from piano stretch to singing to banging out his own tunes ... quite the future ahead of this little lounge lizard.

After our visit it was off to Baby House 1 to give donations and see the director.  Unfortunately the director was out sick.  We left donations and pictures and will be going back next week to visit when everyone is well.  So, now to lunch ... todays feast was the Ivanhoe.  Masha joined us in order to make sure we did not go to astray.  The food was good even though it did take a while.  We have learned long lunches are pretty much customary in Uralsk.  They have a band setup and the setting is very nice.  We have heard dinner here is fun.

Sasha has a New Friend ... Trollie

Boy are you heavy ... what have you been eating

Okay Dad ...  you handle Trollie ... oh no he's gonna' get me

He got me ... Count 1, 2, 3 ...

Not for long ... I got you ... 1, 2, 3, 4, 5 ... take down

Whew ... What a Match ... Trollie let's call it a tie

Sasha has a New Friend ... Trollie

Don't forget to sign the Guest Book on the 
Home page
.  
We are saving the entries for our children's baby books.