Sasha's Story

March 15, 2003

My Day of First 

with my Mommy and Daddy ....




We all had a great day.  Sasha went to bed last night at 7:30 pm and did not get up this morning until 7 am right before our daily call from Nana.  He was very tired since he had not taken a nap yesterday because we did not show up in the morning as we usually did.  We started the day with a good (according to Sasha) breakfast of oatmeal and bananas.  Then time for the bath ... we were dreading this as usually the children do not like baths but much to our surprise he was striping everything to get in the bath and he had a great time.  He actually was not very thrilled when it came time to get out even though his lips were starting to turn blue.  So out to dry and then into warm clothes for the little one.  

At 10 am we left to go visit the Baby House Director at the Baby House from which we adopted Niko and Alex.  She is a wonderful women and loves the children bunches.  Sasha was somewhat still in awe of the car ride and seemed to stare out the window.  We arrived at the Baby House and were greeted with big hugs.  The director asked all about Niko and Alex and wished us congratulations on Sasha.  She loved all the pictures we brought (thanks G-Daddy!!!) and cannot wait to get more.  We had a lovely visit.  We also found out that the donation we made will be going to buy cribs in which they are in need and they should get them in the next few weeks.  

From the Baby House it was off to the park for a quick walk.  It was a very pretty day but still somewhat cold ... as it always is in Uralsk.  They have a very nice park though on the far side of town that borders a river.  Today though everything was snow covered and the river was frozen.  We actually saw some little ones practicing their skiing on the river.  Tim and Sasha attacked the slide a few times before Tim gave out because his behind was getting wet and cold.  So a little more walking and off to the small market for a few last minute items and then back to the apartment as it was already time for Sasha's lunch and then nap ... at least we thought.

Well, as you might have guessed no nap today ... just play, play, and play and in the spirit of playing another bath (this child loves water ... as he strips off his clothes and runs in pointing to the tub).  We did manage to pack partially due to Sasha and Tim taking a nice leisurely walk so I could finish everything up.  So at this time, Sasha is sound asleep ... hopefully until the morning ... we are basically all packed just a few odds and ends missing ... and ready to go tomorrow morning to Almaty.  It does not seem like it has been 16 days already ... the time seems to have flown by.  In 6 days, Sasha and I will be on a plane home to the good ol' US of A.  I will miss Kazakstan but it will be nice to be home and see the other babies.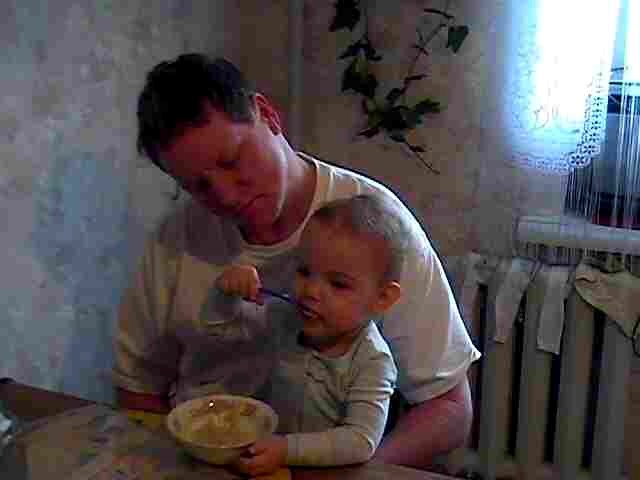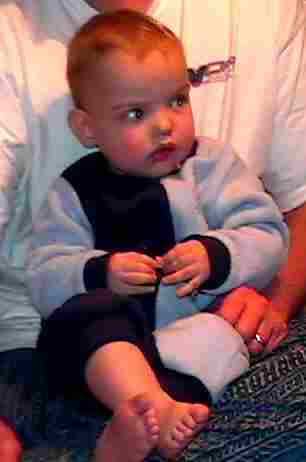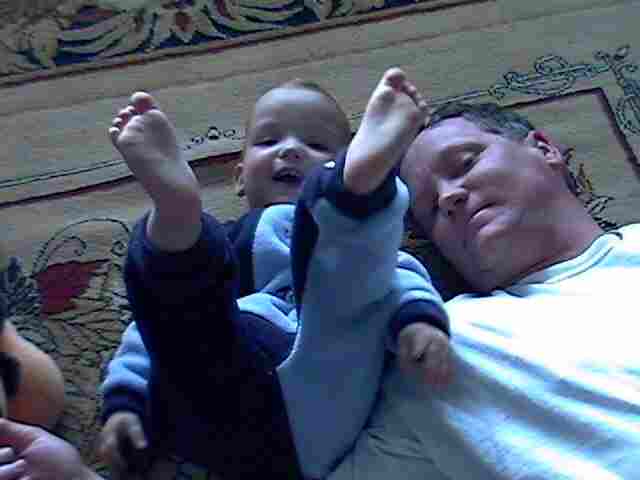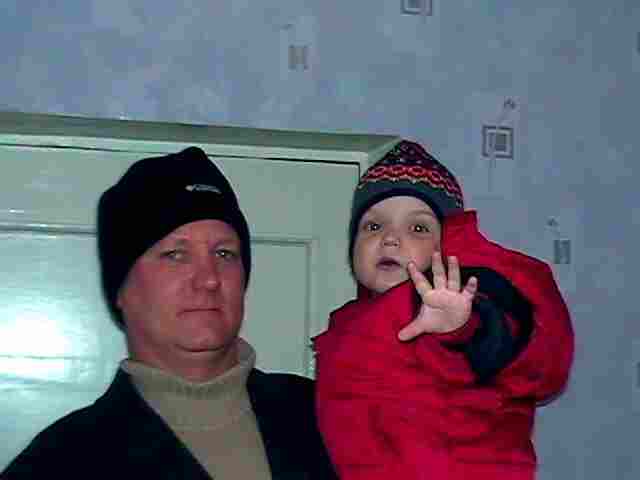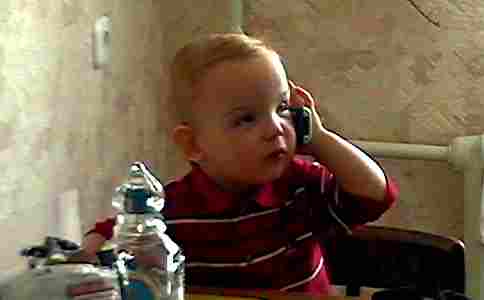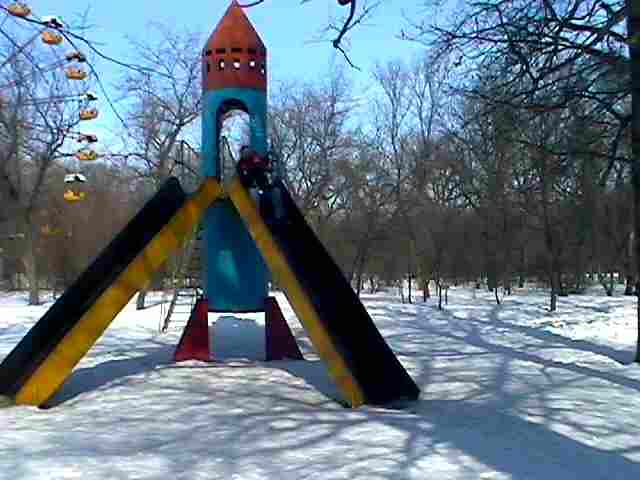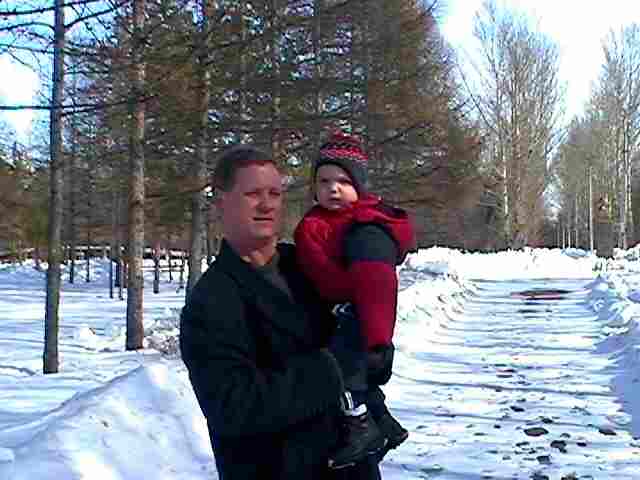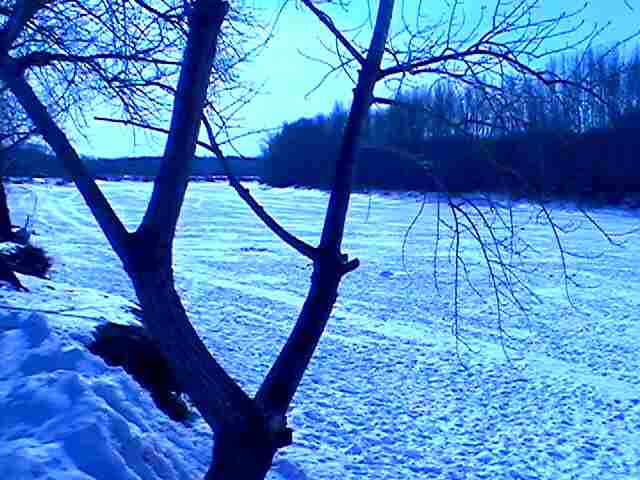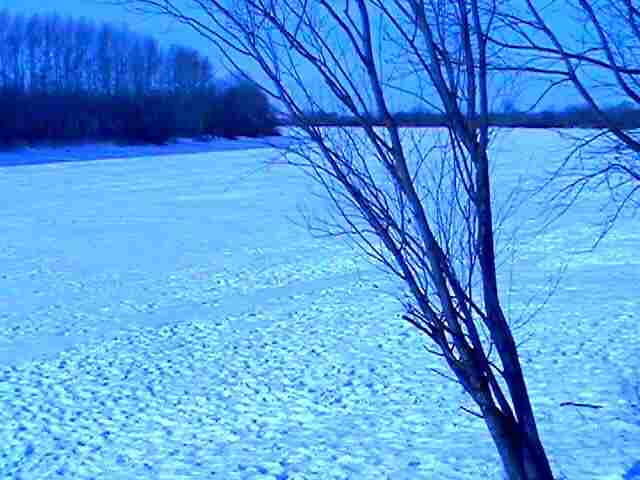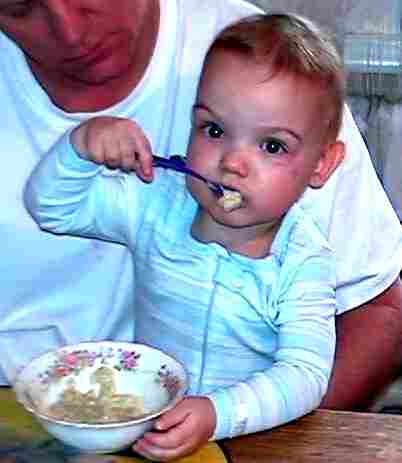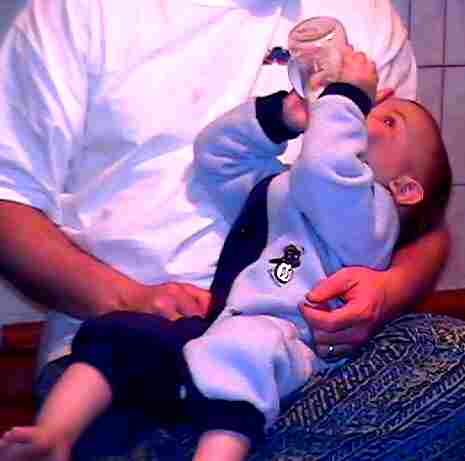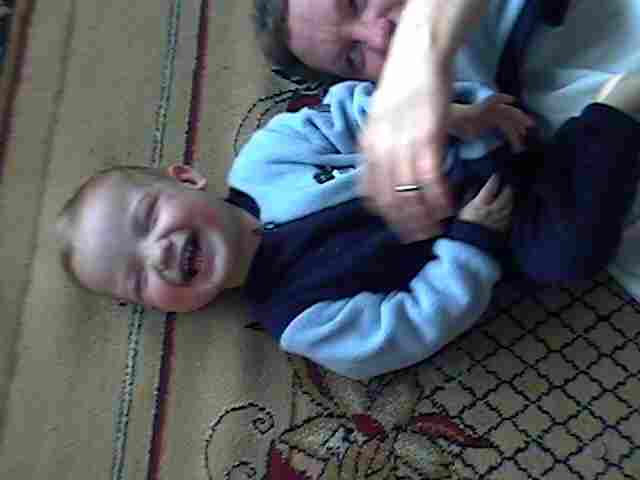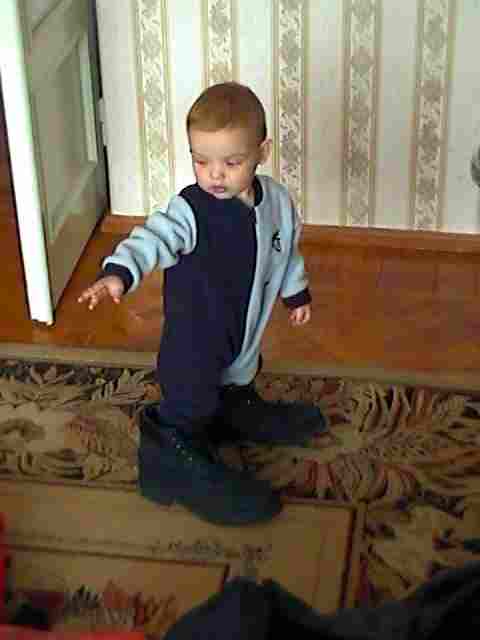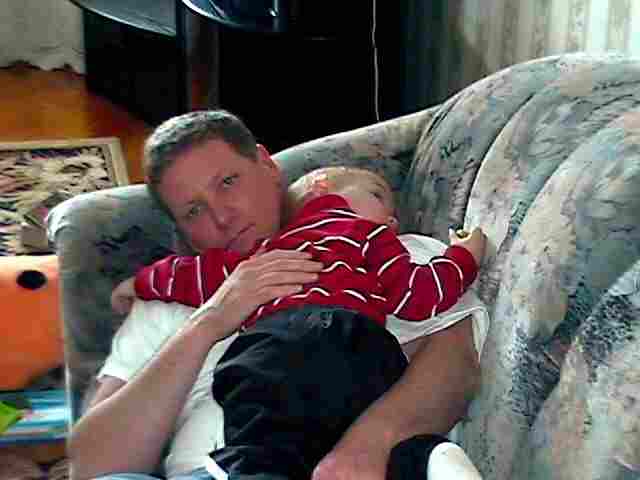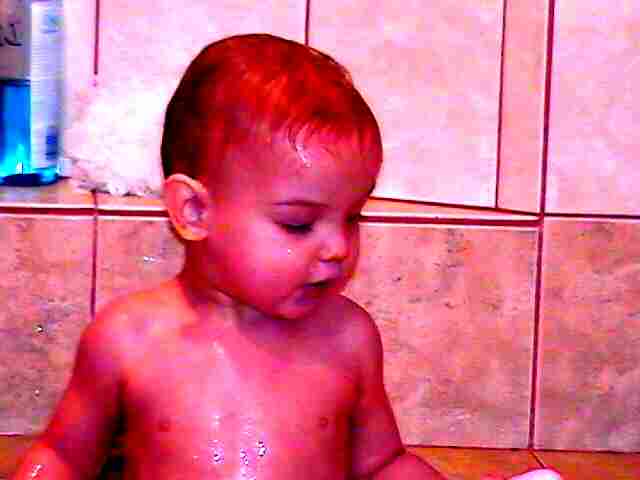 This stuff is pretty tasty ... oatmeal and bananas ... let's see how much I can get in my mouth at one time.

I love the bath ... I am not happy about having to get out ... I will take another bath today if I have my way.

Hey Papa ... it's not cold enough walking around so let's slide ... however you must hold me.

Our little executive ... Hello Papa John's do you deliver to Uralsk ... my parents need help on lunch

Now watch this Papa thinks I am going to take a nap ... NOT!!!!

Do note the change in clothes ... someone decided to take another bath ... I told you I would get another one in today if I had my way

The tickle me game ... with the feet flying

Look Papa ... I can already fill your shoes ( I climbed in these big things myself)

Leaving for our walk ... I am not sure why Mama cannot pack ... all I do is pull the things out of the suitcase.

Nighty night sweet little one

Don't forget to sign the Guest Book on the 
Home page
.  
We are saving the entries for our children's baby books.

Well, we did not see the Bowe's family today as we all seemed to be relaxing.  However, we did hear from Doris and they had a great day ... and Noah is already asleep.  I am posting some pics that I have from the last afternoon visit that were not posted and we will have some new pics tomorrow from our journey to Almaty.