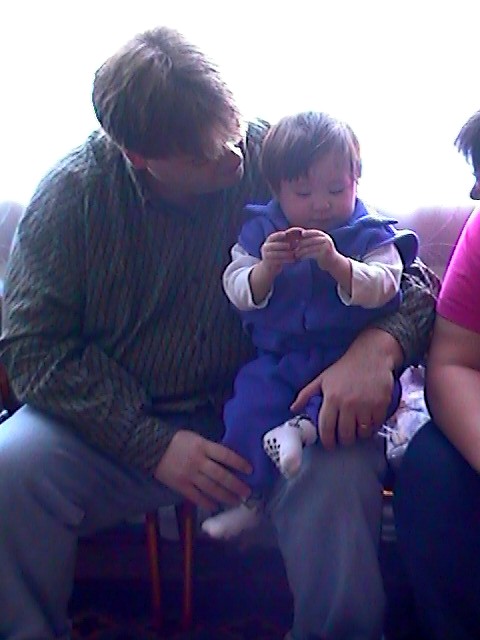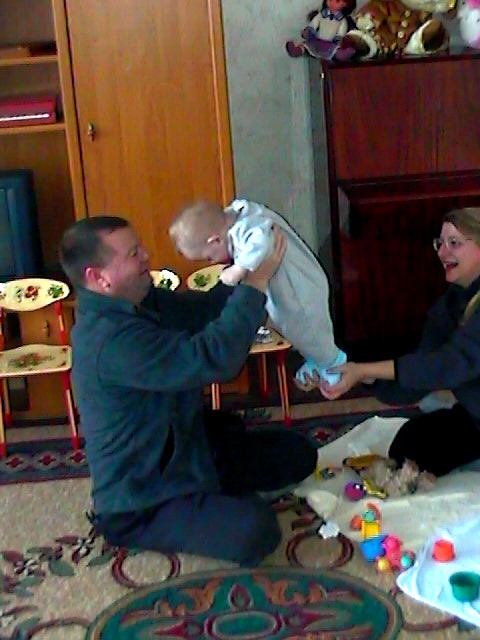 Sasha's Story

March 2, 2003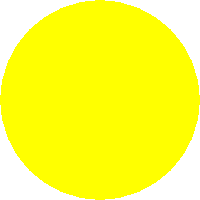 THANK YOU !!!!

Thanks to everyone for your wonderful messages. It really means a lot to us when we read your wonderful words, thoughts and prayers half way around the world.

Today's Itineriary:

Morning - Visit Sasha (YEAH!!)

Lunch - Weekend (Yes it is actually a restaurant)

Afternoon - Bazaar and Visit Sasha (YEAH!!)

Night - Cleopatra (Nightclub ... Celebration)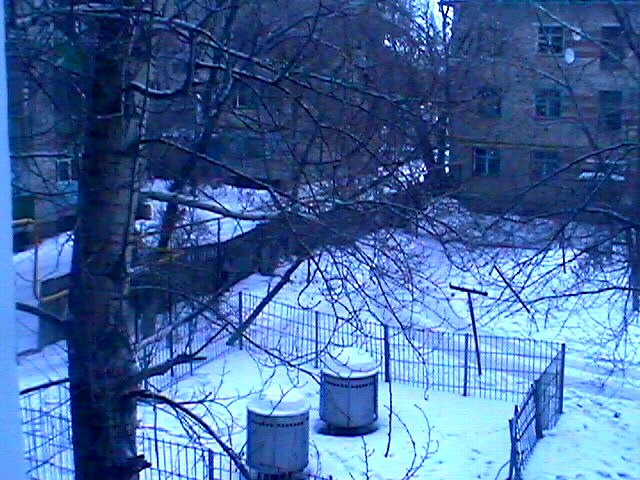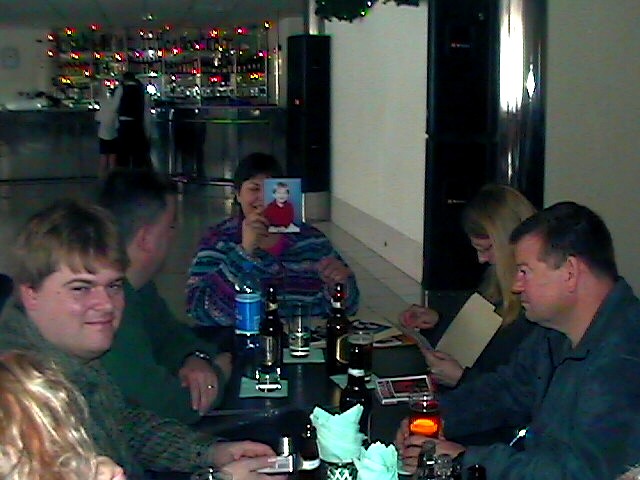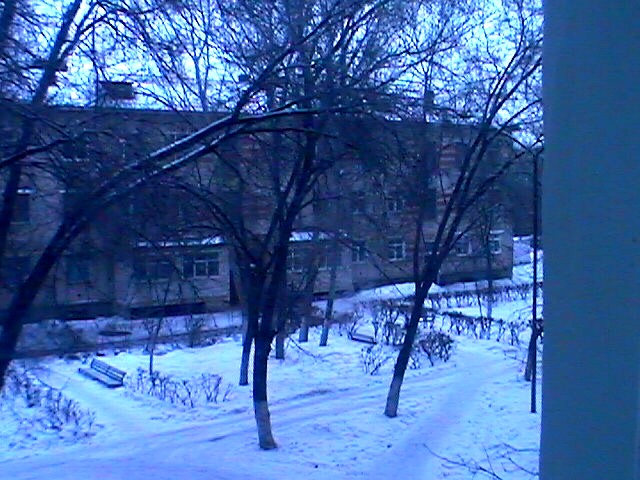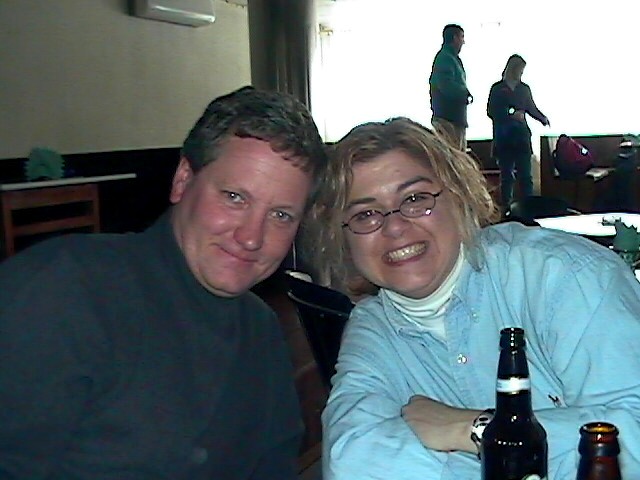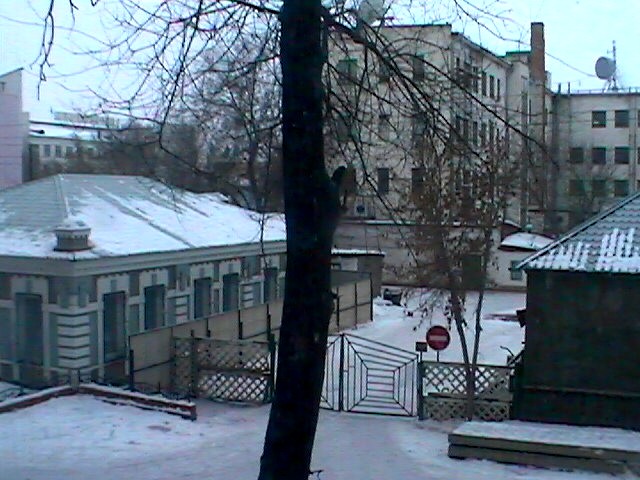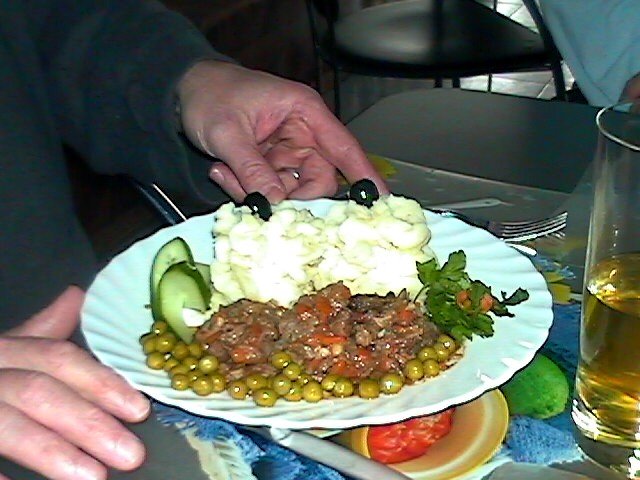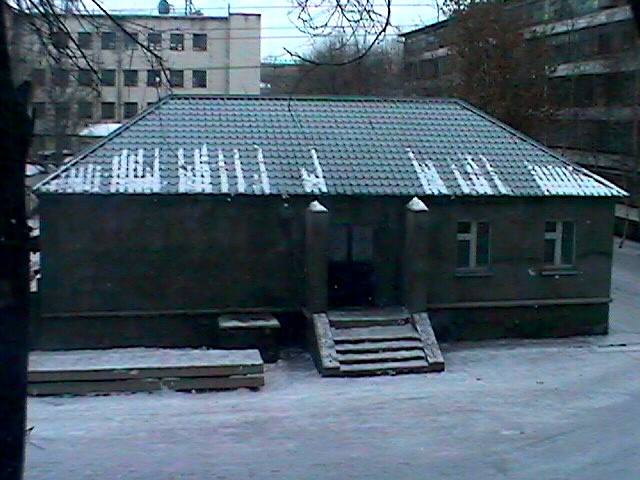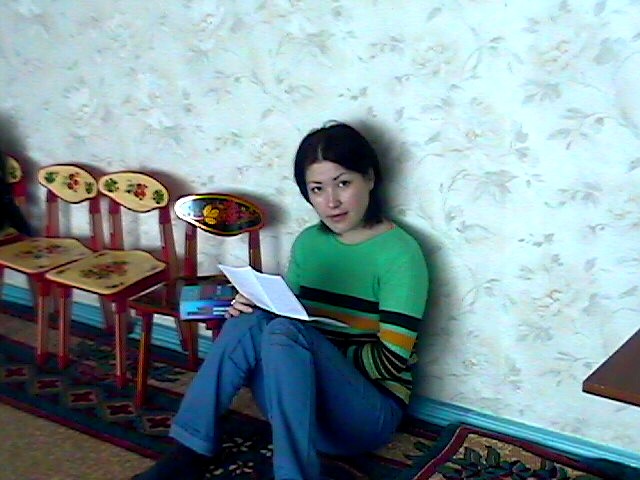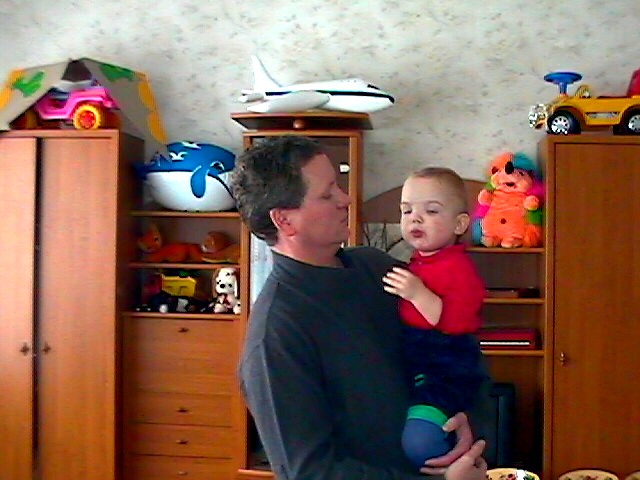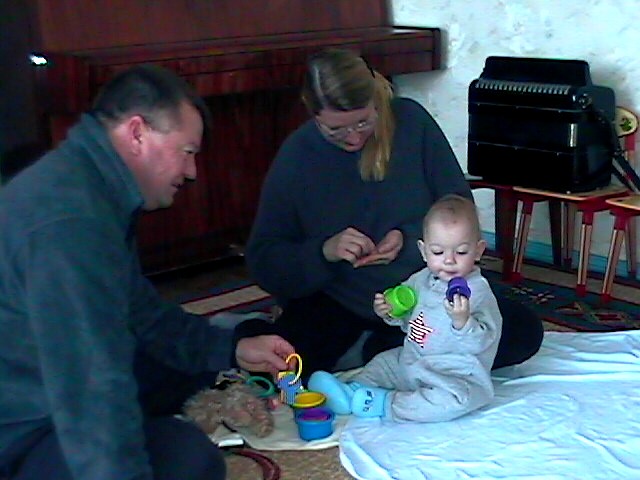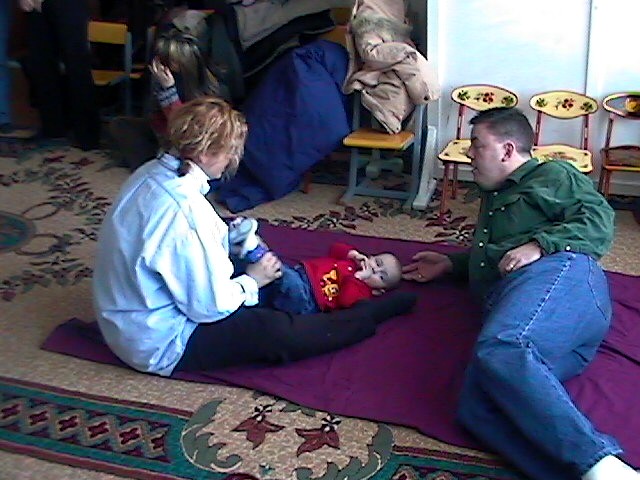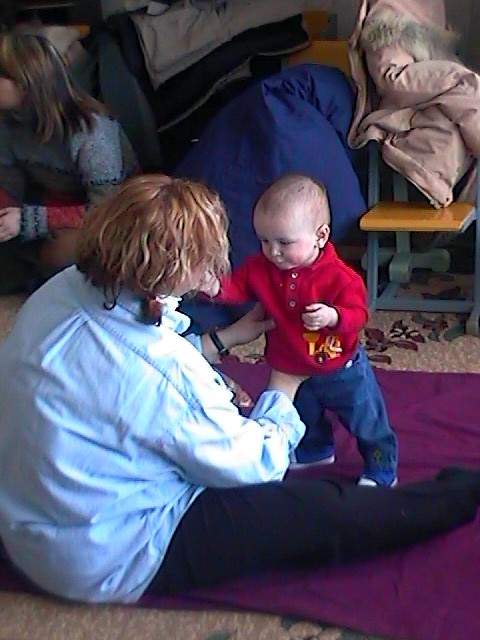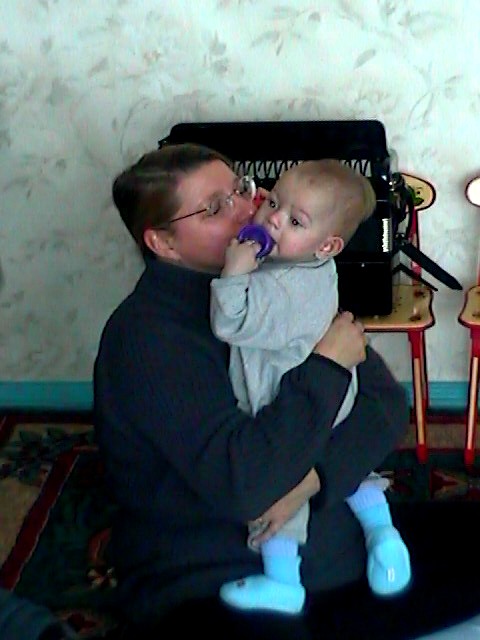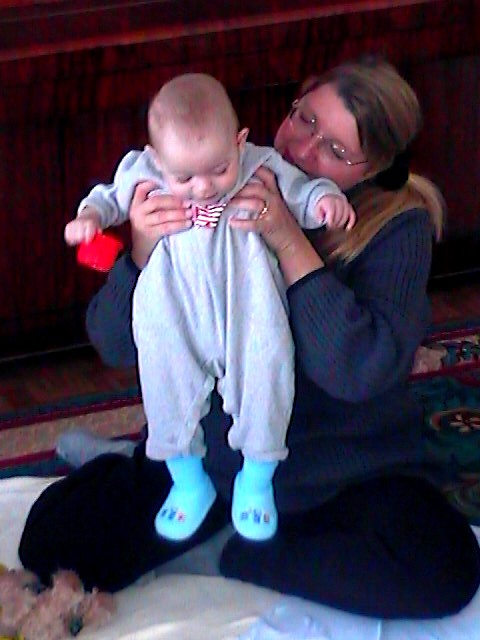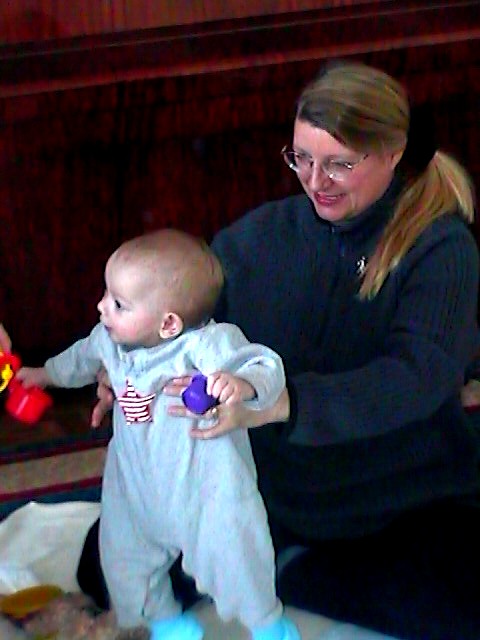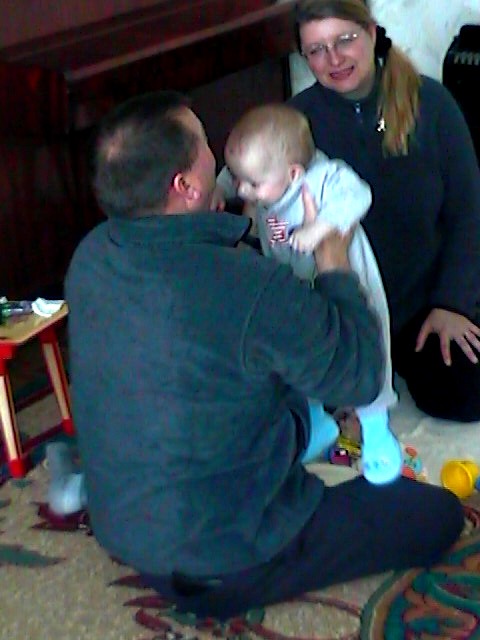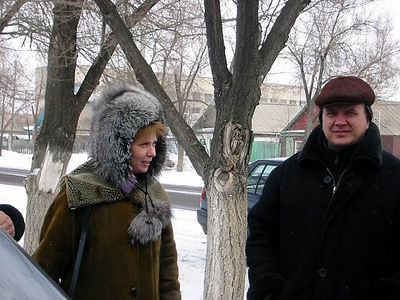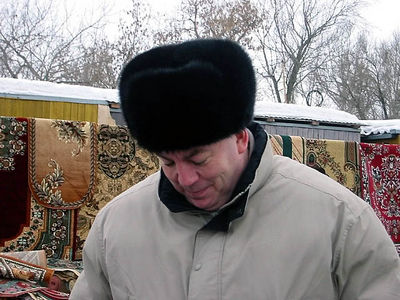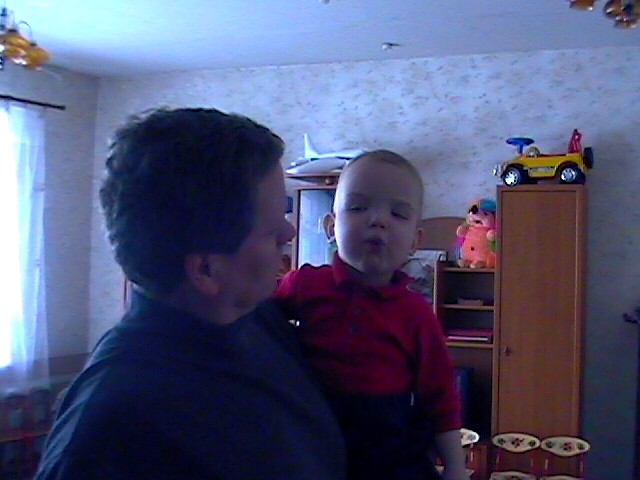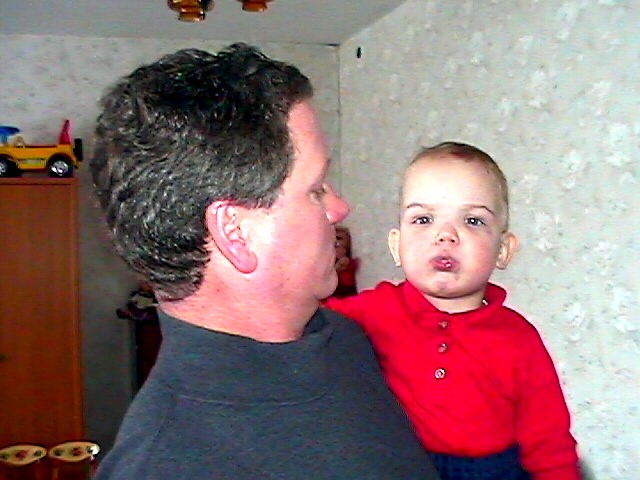 Don't forget to sign the Guest Book on the 
Home Page
.
We are saving the entries for our children's baby books.

After COOKIES ... If you can't tell I have managed to stuff two whole animal crackers in my mouth.  My Mommy and Daddy are just waiting to see what happpens ... so far 

this morning has been a non-happy morning.  I have been sad and just wanted to cuddle and cuddle.  Just too much change ... these animal crackers sure are good  though ... these people might be good for something.

Asia is one of the interpreturs.  She is studying English at the local University.  She has a huge 3 hour test tomorrow .... STUDY!

If anyone wants to know why all the animation ... it is for Niko, Sergei and Alex ... they love to watch it more then looking at me on the screen.  Just wait till I get home!!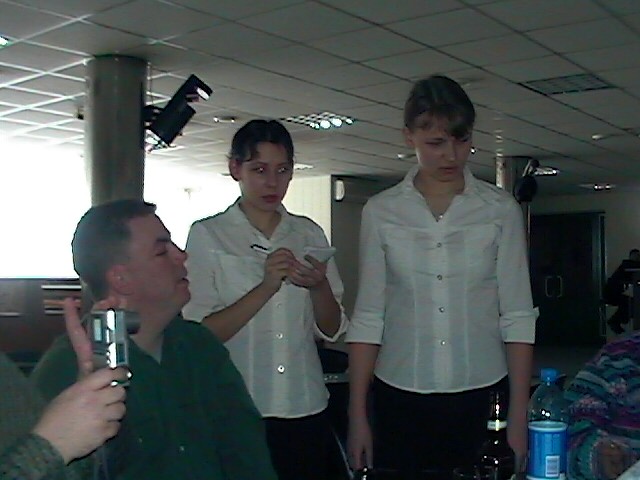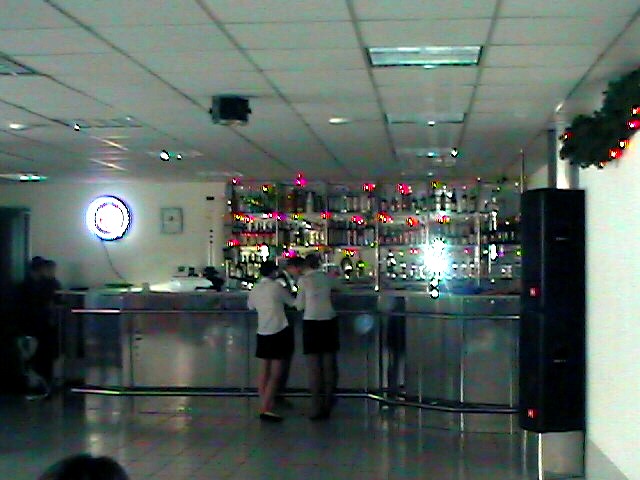 Okay, Kevin will be ordering for the group using the Russian menu and the tranlation book ... now this could get interesting.  The staff was wonderful and listened very intently to figure out what is this guy saying.

Now for the huddle ... what did they order?  I don't know so how about a few dumplings, some beef and chicken. There was that bak bak and moo moo noise they kept making.  So what was the outcome .... 

Ta da ... it was very good and edible ... but you know before eating it sure reminds me of something.  Two big humps with olives oh what could it be ... eat up Tim.  Thanks Kevin for a wonderful job.  We all got feed and it was all delicious. 

For those traveling it is a good restaurant to try.

Olga, Uralsk Coordinator, and Igor, Head Driver

Kevin you finally found a hat to fit that head ... Thank you, Thank you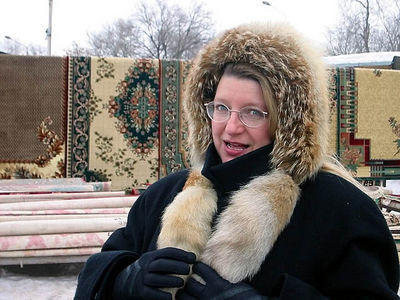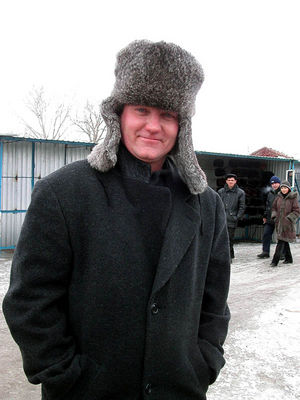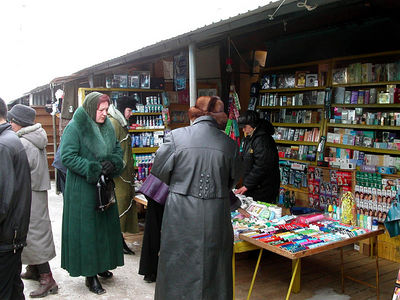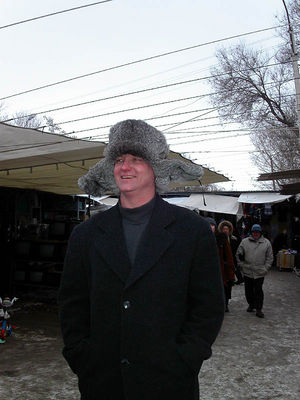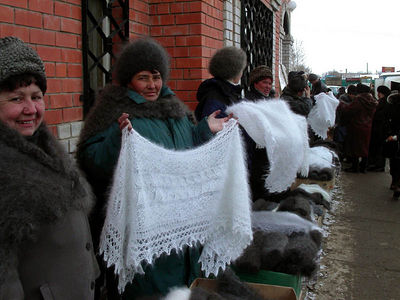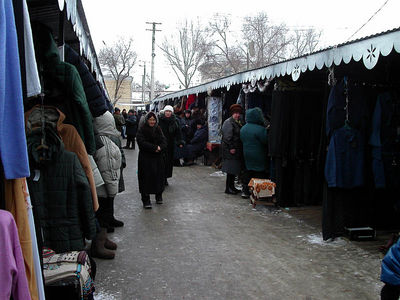 Doris's stylin' fur hat ... Doris and Olga could be "hat" sisters

Where's that "wascawwy wabbit"?

Oh, he's on my head ... or  ...

maybe I am Dumbo. I can fly, I can fly, I can fly!!!

The bazaar is a great place to go to find different treasures. They have everything from clothes, to appliances, to food, to toys, to souviniers.  You can find anything you want there and often cheaper but not always.

Just remember in the winter it is very, very cold.  The whole thing is covered in ice so your feet freeze.  On the weekends prices go up so the weekdays are best for the bargins.  Take your interpreter they will often get a better deal.  

We will definitely be going back a few more times before we leave.

Afternoon Visit with Baby Sasha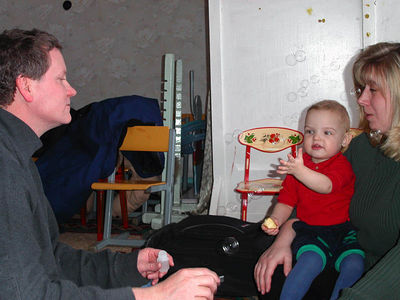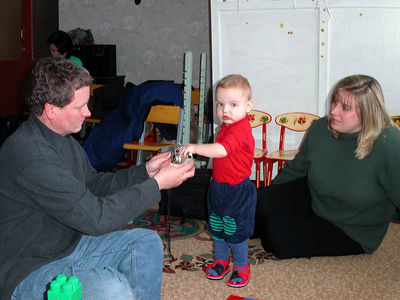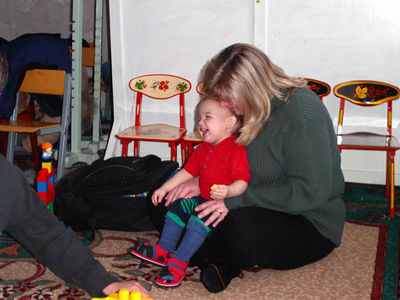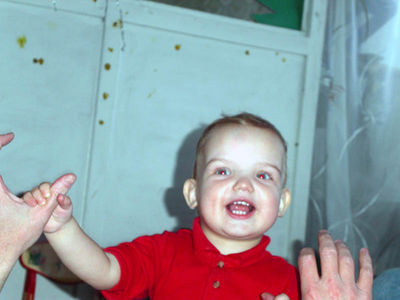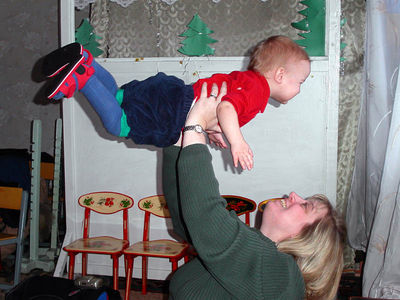 I Can FLY, I Can FLY ... without the hat!

Do It Again ... the biggest smile we have yet to see

As you can see the afternoon was much much better than the morning.  We went to Sasha's room to get him and he ran to us and started crying.  We took him upstairs thinking oh no a repeat of the morning but as soon as we got upstairs to the Music Room he started playing.  He wanted to play blocks, roll the car, tickel, and fly.  He even ventured out to walk around on his own ... a first!!  And all the time we saw laughs, giggles and smiles and kept signing for more.  What a happy boy he was and how it made our hearts leap for joy. There is nothing like a laugh to fill your heart with love.  

We hope tomorrow will be similar but we will wait and see.  We are just taking one day at a time in this journey with Sasha. 

We love you our little giggly wiggly airplane.

The following shows the view from our apartment on both sides.  We are in a group of apartment buildings in the main portion of Uralsk.  The apartment is very nice and we will be posting pictures of the inside.  There are quite a few places within walking distance.